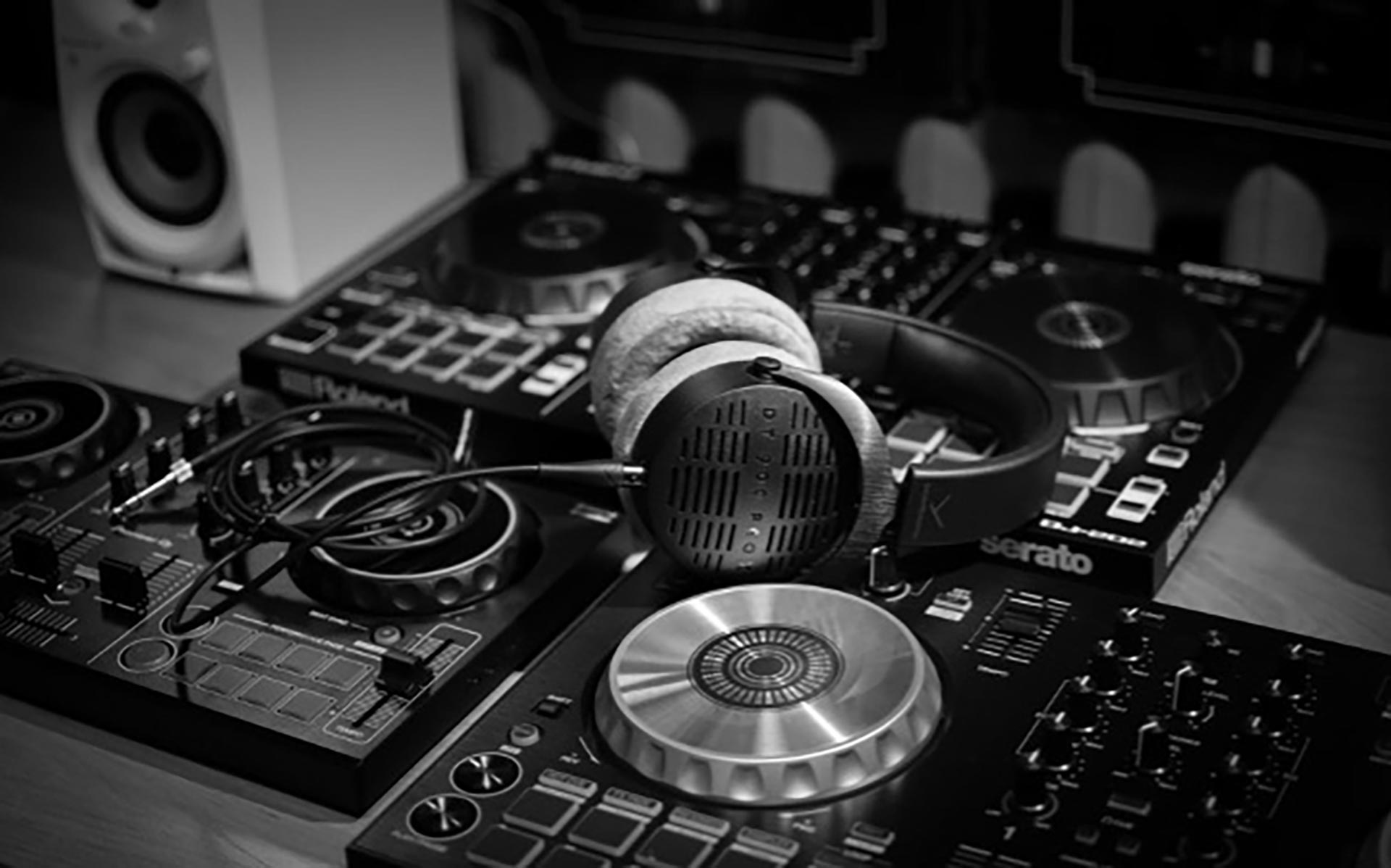 ---
How to DJ for Beginners
Author: Andrew Duffield; Editor: DJ Saharah
---
---
---
A Beginner's Guide to DJing
Ready to get started on your DJ setup? Love being at a club event, rave, concert, or festival and want to create that atmosphere for others? Want to ignite your inner talent to mix music as a DJ?
Whether you want to be a mobile DJ, wedding DJ, scratch DJ, club DJ, or bedroom DJ this article will give you the momentum to get started with some of the best DJ advice.
"Everything you have ever wanted is sitting on the other side of fear." - George Addair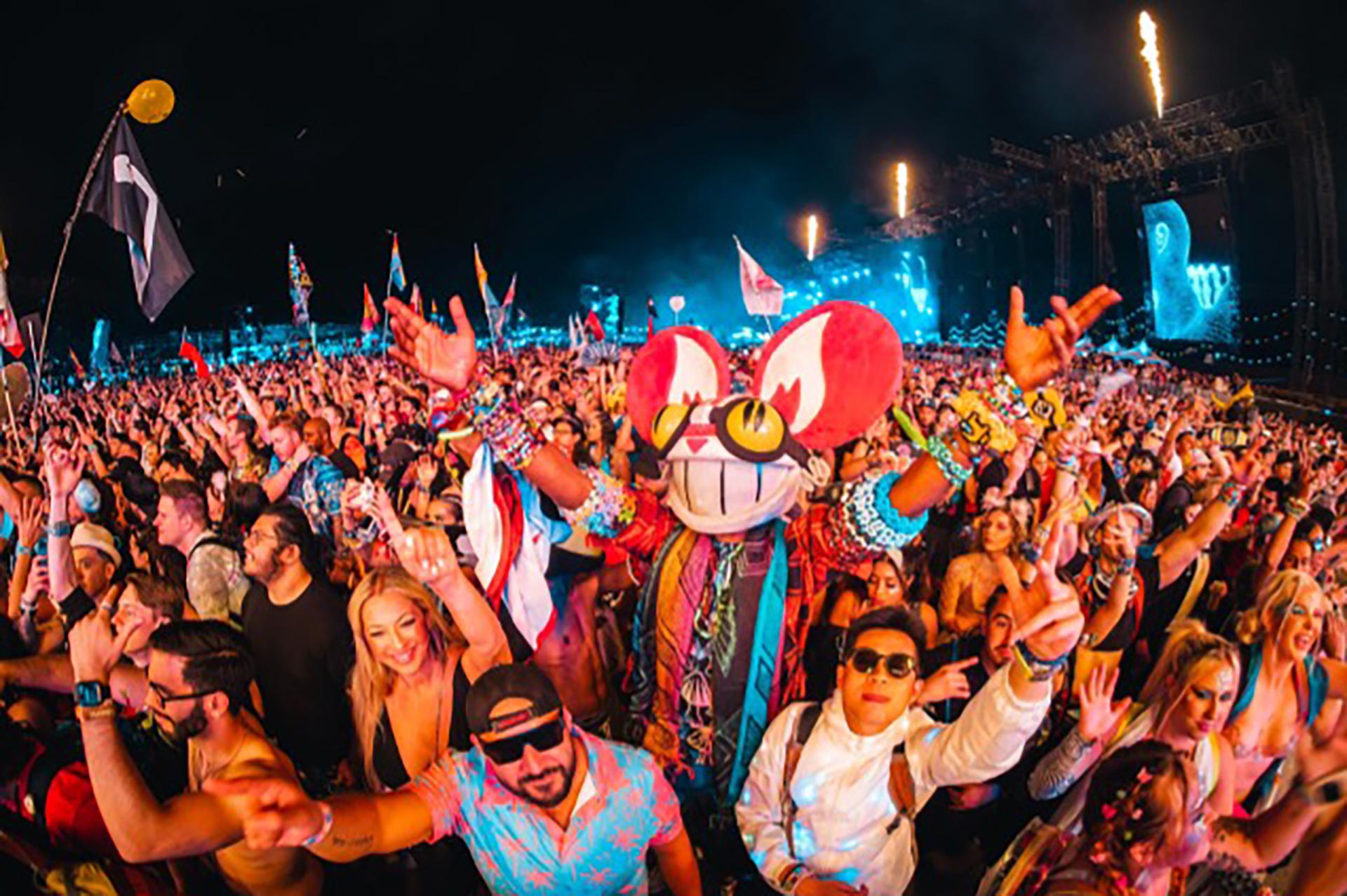 Get Inspired
I have a philosophy to life that I can honestly swear by, and it's never steered me wrong: You must follow the ideas that get your mind racing with passion and excitement.
For instance, let's say you're at a party, club event, or even a festival, and you feel the energy in the crowd. You love how the DJ arranges the music to create atmosphere and let's say the whole experience blows you away, enough to think: "I could do this... I love music, I love creating playlists, and most importantly, I love the atmosphere that DJs create."
If any of this resonates with you, then trust me, that feeling is a sign that you have to do it. At ?rst, you may feel you lack the con?dence needed to play live or even be a DJ, but I can 100% assure you, once you are con?dent behind the decks, meaning you know what's what and you know how it all works, you'll honestly be hooked and learning to DJ will be one of the ful?lling and rewarding decisions you ever made.
Stick to It
You have to make a decision and stick to it.
Making a decision is the ultimate power, so decide now: "I'm going to be a kick-ass DJ." Once you're committed to this, you have to decide which learning method is best for you. This usually comes down to free versus paid content.
YouTube creators offer tons of quality info. However, in the professional ?eld, there is a massive difference between people who are self-taught and those that have had some kind of teaching or guidance.
The Advantages of DJ Courses:
(as opposed to trying to go at it alone and search topics in no particular order)
Follow an organized approach
Each training exercise feeds into the next
Less confusing
Fast-track your results
DJ courses are essentially teaching the exact same thing, so ?nd a teacher that resonates with you, and no doubt this will help you to achieve your goals 20x faster.
People may say "I'll get a course once I have my gear." But the truth is, before even hitting the decks, there is a lot you can do to be prepared. So when your decks arrive, you can hit the ground running and build momentum quickly. Before you know it, you will be DJing a set within a couple of hours.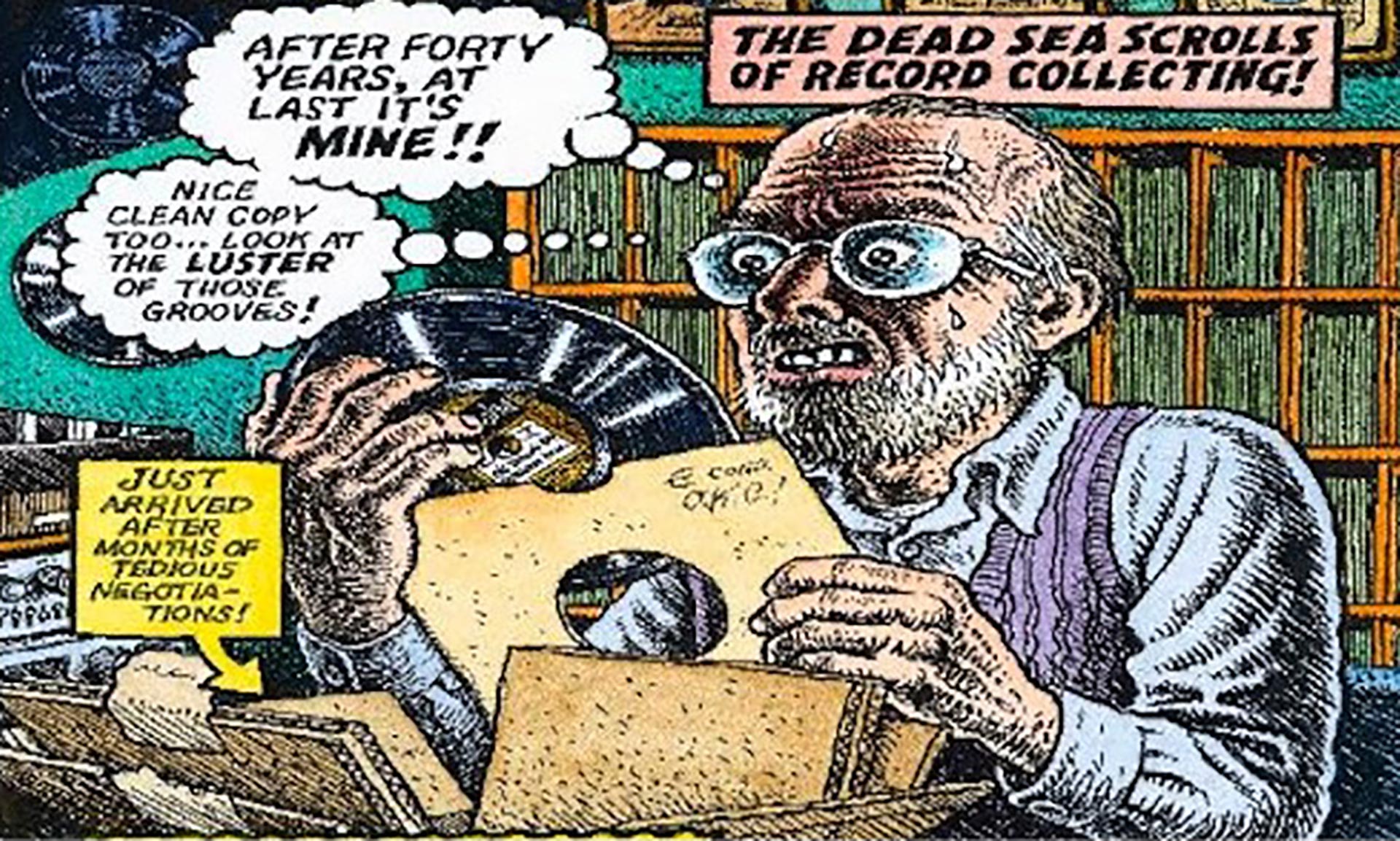 Start Collecting Music
The ?rst step to becoming prepared is building your music library. This can include making playlists of tracks you want to DJ. You can do this by using a DJ software like rekordbox, Virtual DJ, or Serato DJ. Quite often there's a free version of DJ software that allows you to import music, build and order playlists and you could even set cues - which means you can mark out the best parts of each track to assure that when you play, everything lines up.
To help you get started I have 16 free videos, PDFs, and checklists in my free mini course that will help you build momentum quickly.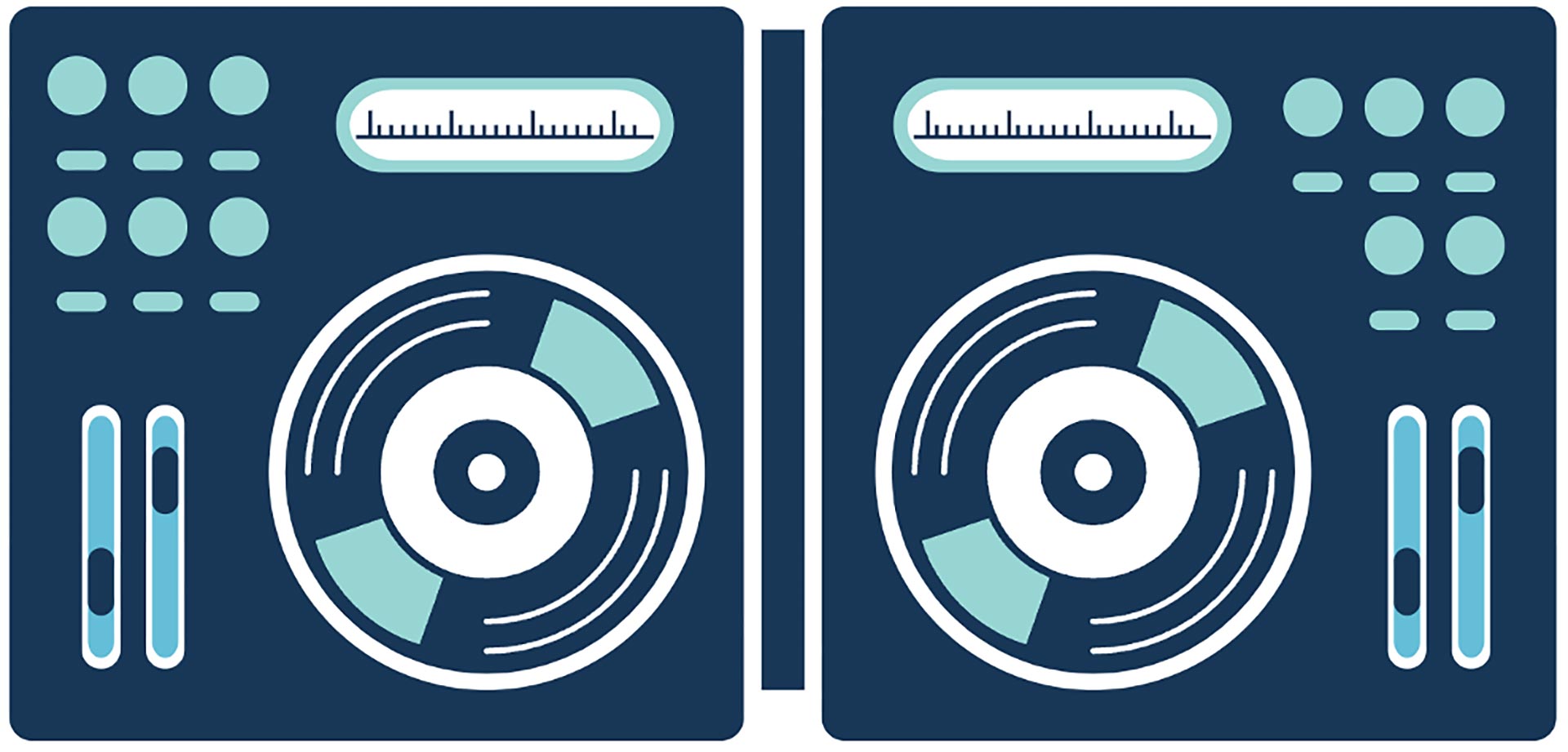 Buy Some DJ Gear
Even though you can get a feel for DJing on your computer or even using some phone apps, you get so much more control when you use the physical gear.
When picking gear, it's important to understand they all essentially do the same thing, but keep in mind if you buy too cheap, you'll probably end up buying twice.
If you have a limited budget, I would choose the Pioneer DJ DDJ-FLX4 or DDJ-400 (you may need to buy a used DDJ-400 because most retailers are out of stock right now). If you have a bigger budget, look for something with 4 channels and dual players. Even if you may not be ready to mix with more than 2 channels (YET!), with my guidance, I can have you doing sets with 3 - 4 channels within a few months and having dual players from the start saves you upgrading later.
Awesome Decks with Dual Players
However, if all these are out of your budget, do not fear or worry! The important thing is to just get started and build momentum. If you want to get a feeling of mixing with 3 or more decks, I also have videos on YouTube and in my course about using the sampler like a 3rd deck.
The truth is, even if you bought the DDJ-400 or FLX4 and upgraded later, the smaller controllers do make unreal traveling companions. Even though I personally have club decks at home, I take my DDJ-400 literally everywhere and can bust out world-class sets on the 400.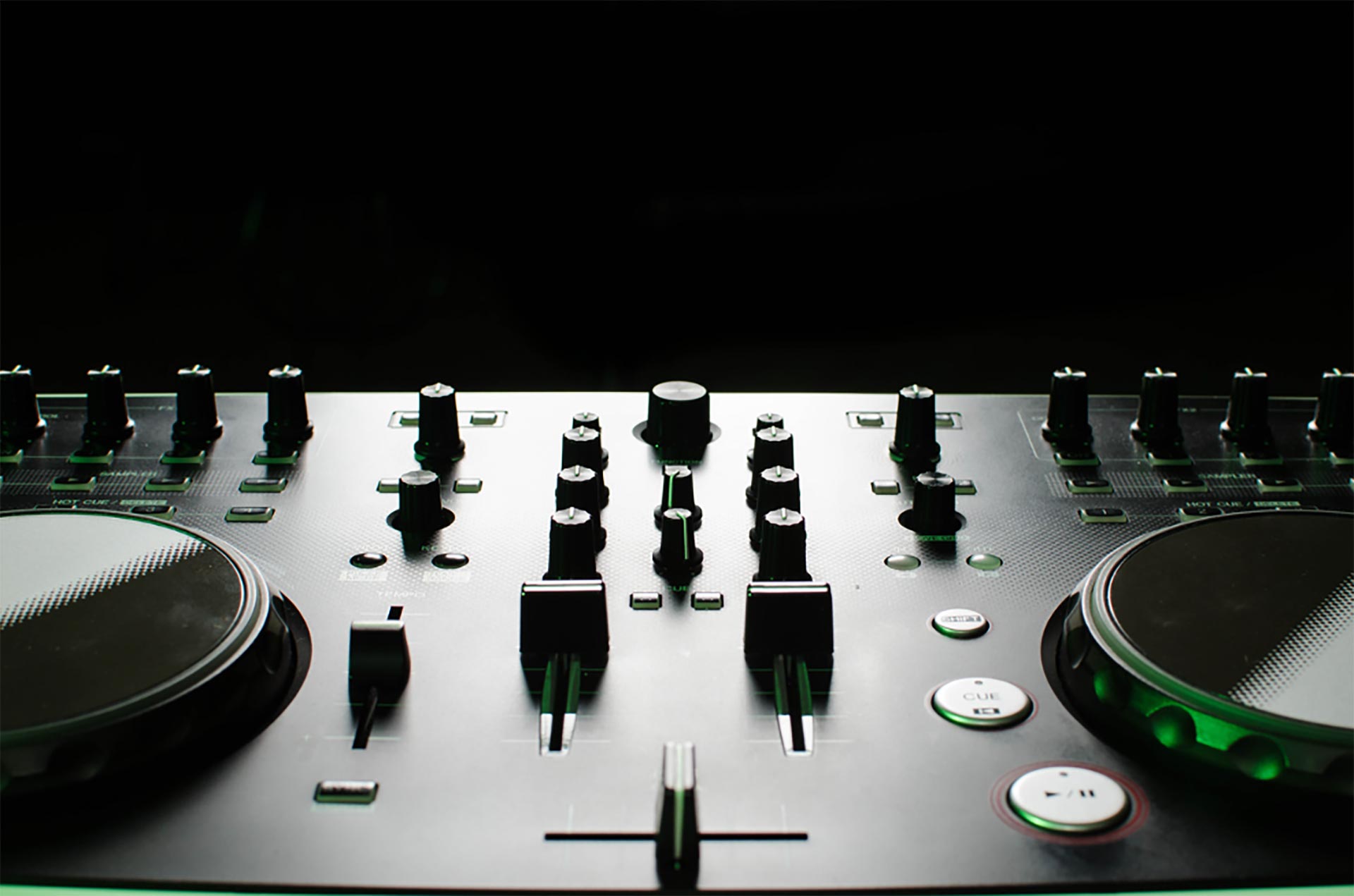 Master the Mixing Process
Once you understand how the main features of your DJ gear works, check out my free mini course again. I include videos on all the main features found on all DJ gear while also making comparisons between club gear and controllers to show you the different layouts. It's important to condition the mixing process so you think less about what to do next once you know what everything does. Instead, you can feel con?dent when you are playing and get results quickly. The mixing process is what you do every single time you do a mix, so I'll go through it now, but if you want a printout, I have a pretty PDF in my free mini course which I suggest you print out and put above your decks until this process becomes automatic. Now I know it seems that I am plugging this mini course a lot but the truth is, it's a game changer when it comes to helping beginners build momentum fast so 100% it's in your interest.
The mixing process sounds obvious, but I know from teaching over 1,000 one-on-one students, if beginners are making mistakes, they are usually skipping one of these steps:
Step 1: Load your track, select your cue point, and check that your BPMs are the same. If not, match them up with your tempo fader.
Step 2: Press play, but where to hit play is rather important and I'll discuss this in the next.
Step 3: Once you hit play, you'll need to know how to line up the beats using your jog-wheel, ideally beat matching using your ears without visual reference. When your tracks are in sync, you perform your transition using your volume faders and your EQ to control the dominant song in the mix. You can do this on all types of gear and once this process is mastered, or ideally conditioned, you can then start building on your skills and adding FX. But personally, my advice, FX comes last. If you like every other beginner and hit the effects ?rst and think wow that sounds cool, but you lack the foundations to actually do a pro-sounding transition, chances are it'll sound messy and people won't take you seriously.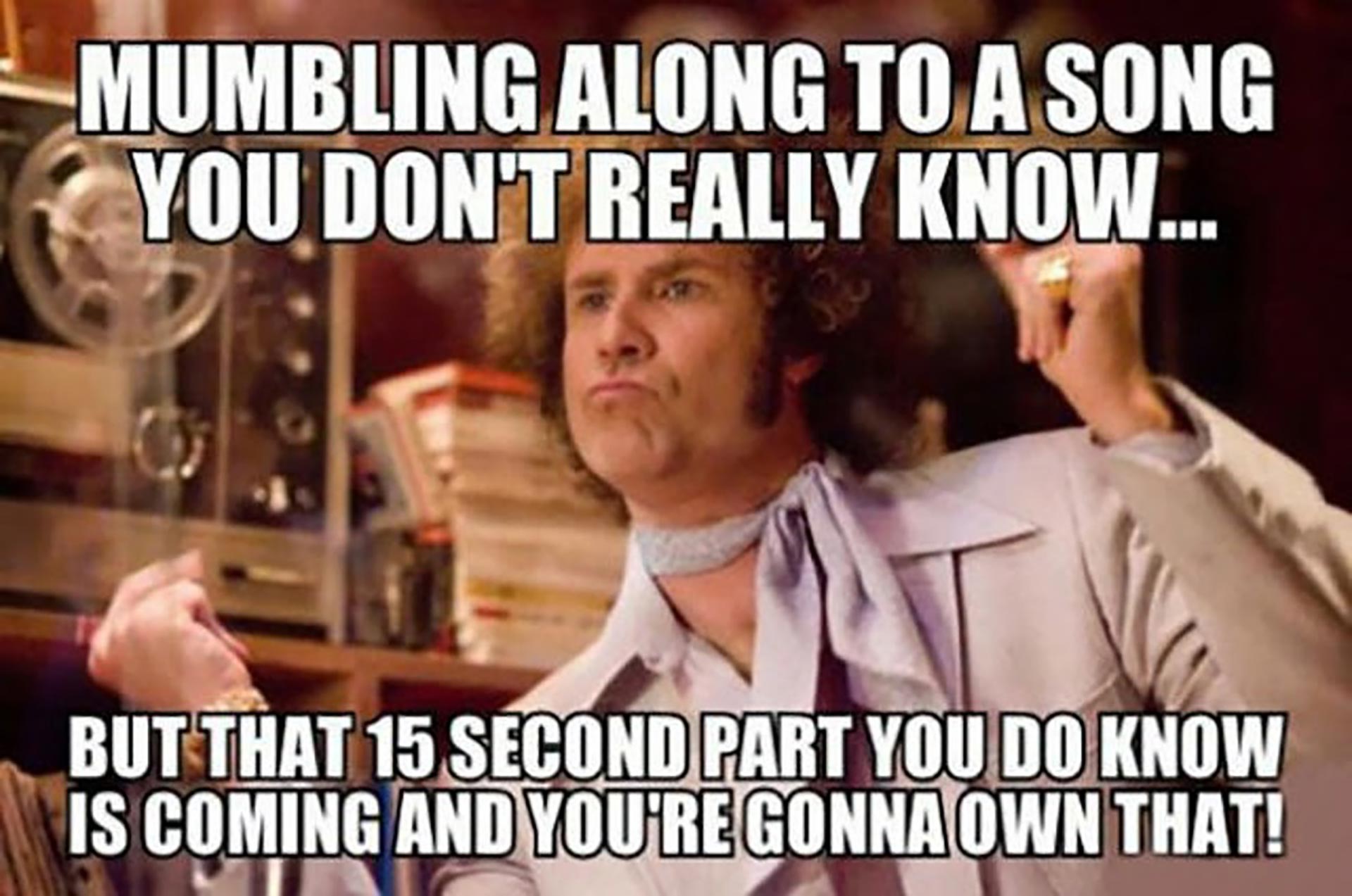 Where to Mix
When mixing tracks, it's important that you make your transitions sound natural by not cutting major sections of the track in half. It's equally important to ensure you mix in your new track at the right point so everything lines up. One of the most popular places to mix in your new track is after the chorus.
A common mistake people make is they hit play exactly where they want to mix in. This means they're hitting play with the volume up, beat matching out loud, and doing their EQ as they go. It all feels super rushed. In truth, this method can be overwhelming for anyone and results in your transitions sounding forced. At least at ?rst, I suggest ?nding the parts where you want to mix, then using your DJ software set a cue point 8 or 16 bars earlier. This will give you time to beat match in your headphones before bringing up the volume and then using your EQ to control the dominant track in the mix.
Now at the end of the day, how much of each track you play is up to you, and at ?rst, you may ?nd it's a lot easier to mix over the outro. If each track is 7 minutes in length and you're playing the full 7 minutes of every track, not only may you get bored, but your audience may also ?nd it monotonous. It's always fun to have a variety of mixing techniques so you can always play the best parts of each track and better yet, this gives you greater control over the energy on your dance ?oor. Again, if you're not sure how and where to set cues, check out my free mini course.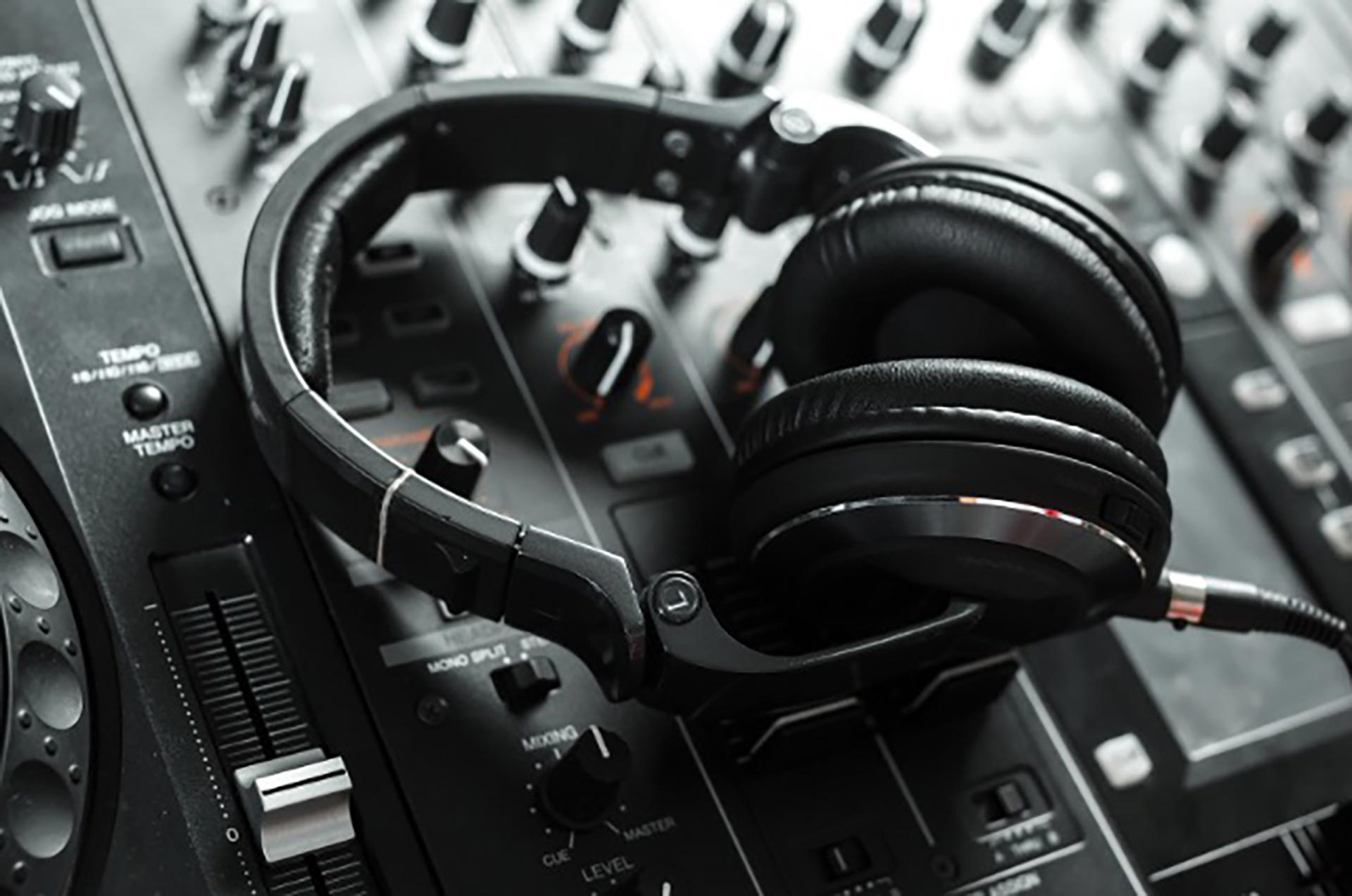 EQ Mixing
To make your transitions super smooth, it's all about controlling the dominant track in the mix with your EQ. There are 2 schools of thought when it comes to transitioning using the EQ:
A popular way is to simply reduce the bass of your incoming track so that when you bring up the volume of your new track, it sits in the background. Then when you're ready to make your new track the dominant one, you swap the basses before fading out your exiting track. This is great for beginners and no doubt a really good starting point. But trust me when I say BASS SWAPPING IS BASIC and if all you do is swap the bases your transitions can still sound messy.
Personally, EQ mixing is my specialty and through using the whole EQ you can take your transitions to another level, and this is especially true for the more drawn-out genres, like techno and progressive house. But honestly, EQ mixing can and should be applied to all music, and no doubt, when done right you can make all your transitions sound perfect.
My students know exactly what I'm talking about here as no doubt my tutorials in my course on EQ mixing are the undisputed best tutorials out there, but if you want a taste of what I'm talking about check out my free YouTube video on EQ mixing vs Volume Faders.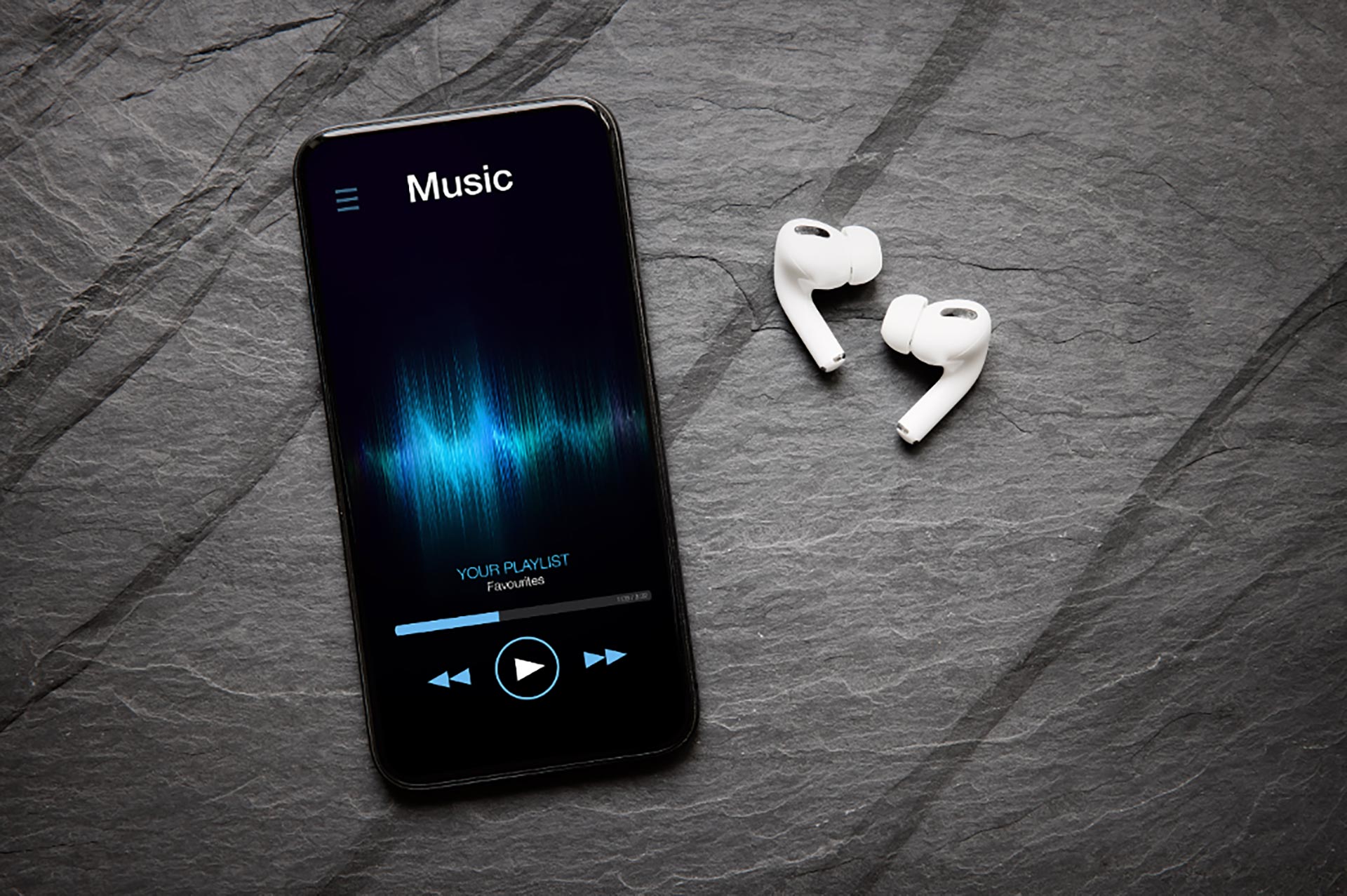 Craft a Playlist
This is an article in itself but here is a summary:
First, I suggest getting 20 tracks of the same genre and making sure they're roughly the same BPM. This will make things a lot easier for you as at ?rst it's more about building your con?dence than doing big BPM jumps and crossing genres (which is fun, but honestly, creative mixing comes later). I also suggest that you buy your tracks off Beatport or a reputable DJ site or record pool as this assures tracks are good quality and also that they have intros and outros which makes it so much easier to learn on.
To build a playlist, just practice ?nding tracks that go well together. This is where you may want to think about mixing harmonically and also experimenting with the 2-player mode in your software. In my free mini course, I also have a video on harmonic mixing that will help make your transitions sound professional, and in turn, this helps you to build con?dence (getting con?dence and results fast is everything).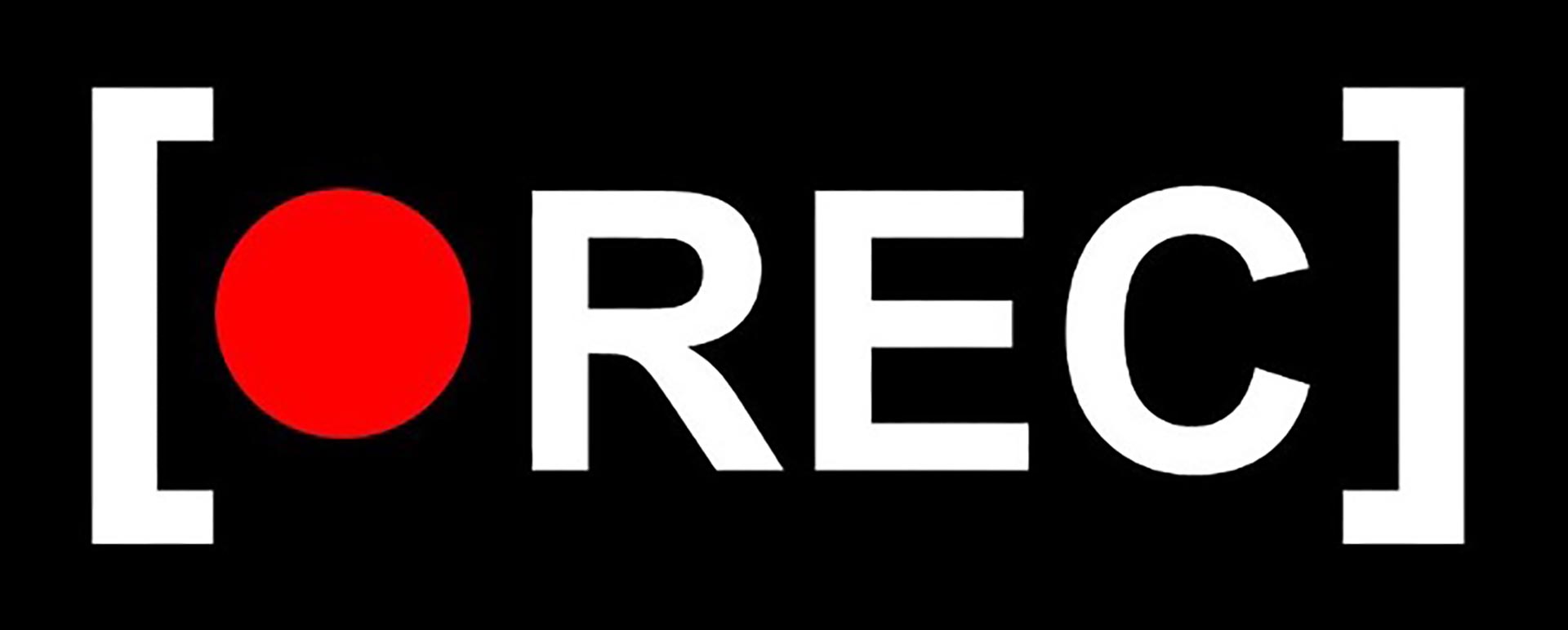 Record Yourself
Once you have a playlist, I suggest recording yourself instead of sharing your mix straight away. I advise listening back to your mix and identifying areas where you can improve. For instance, you may listen back to your mix and one track may feel out of place, or perhaps the ?ow feels a little off and you may need more music or options to work from. Another example is that some transitions feel a little bumpy, which then allows you to adjust, re-do, and ?ne-tune your skills.
At this early stage, it's really important to not judge yourself. There are plenty of times I have recorded mixes and listened back and thought "OMG that's crap," and it usually means pulling back on FX, getting a good ?ow, and building on core foundations.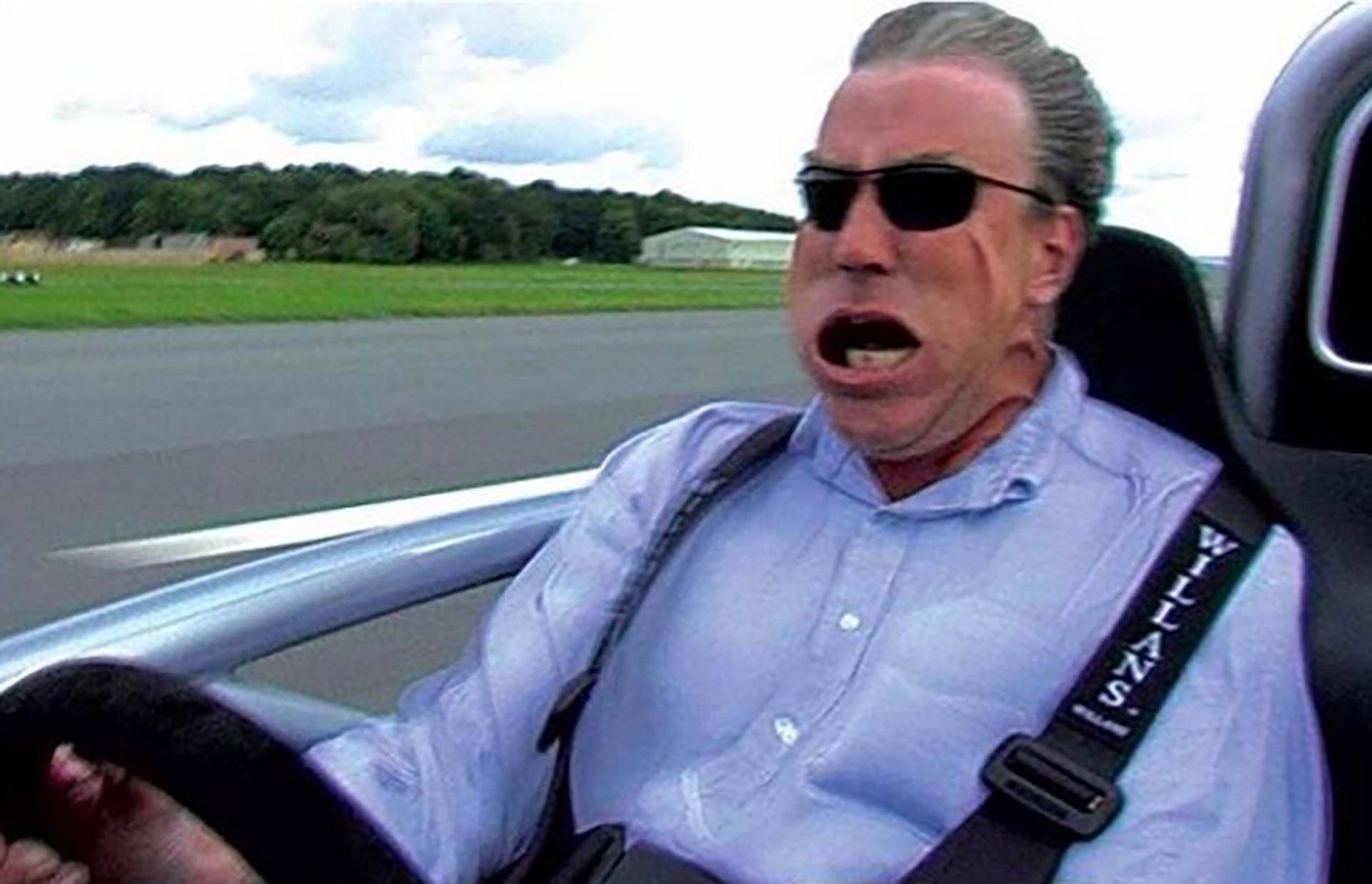 Fast-Track Your Results
Besides running clubs every single week, sometimes 3 events per week for close to 17 years, then teaching over 1,000 one-on-one classes before selling Sydney DJ School, I now run CRDJS and in all honesty, there is a massive difference between DJs that have done my courses versus self-taught people. Sure there's value in free online content, but from my experience of teaching people, they thrive when there's structure to their learning and because I have taught over 1,000 in-person classes, I know the questions people ask, where people struggle, and my course leaves no stone unturned.
By the course's end, you'll be con?dent enough to play live. When you do play live, you'll be the stand-out DJ on every lineup. So I guess it comes down to how much you value your time.
If you are happy to learn what took me 20 years to learn on your own, well, I imagine that'll take you 20 years. Otherwise, the beauty of a course is that you can learn what took me 20 years in a couple of months, and even better the Club Ready Tribe is the strongest community in the world. We have Club Ready Radio and live streaming events so students can showcase their sound and meet like-minded legends in our group. We also have an active and supportive Facebook and Discord group where your questions get answered, and you can potentially make life-long friends while also getting opportunities.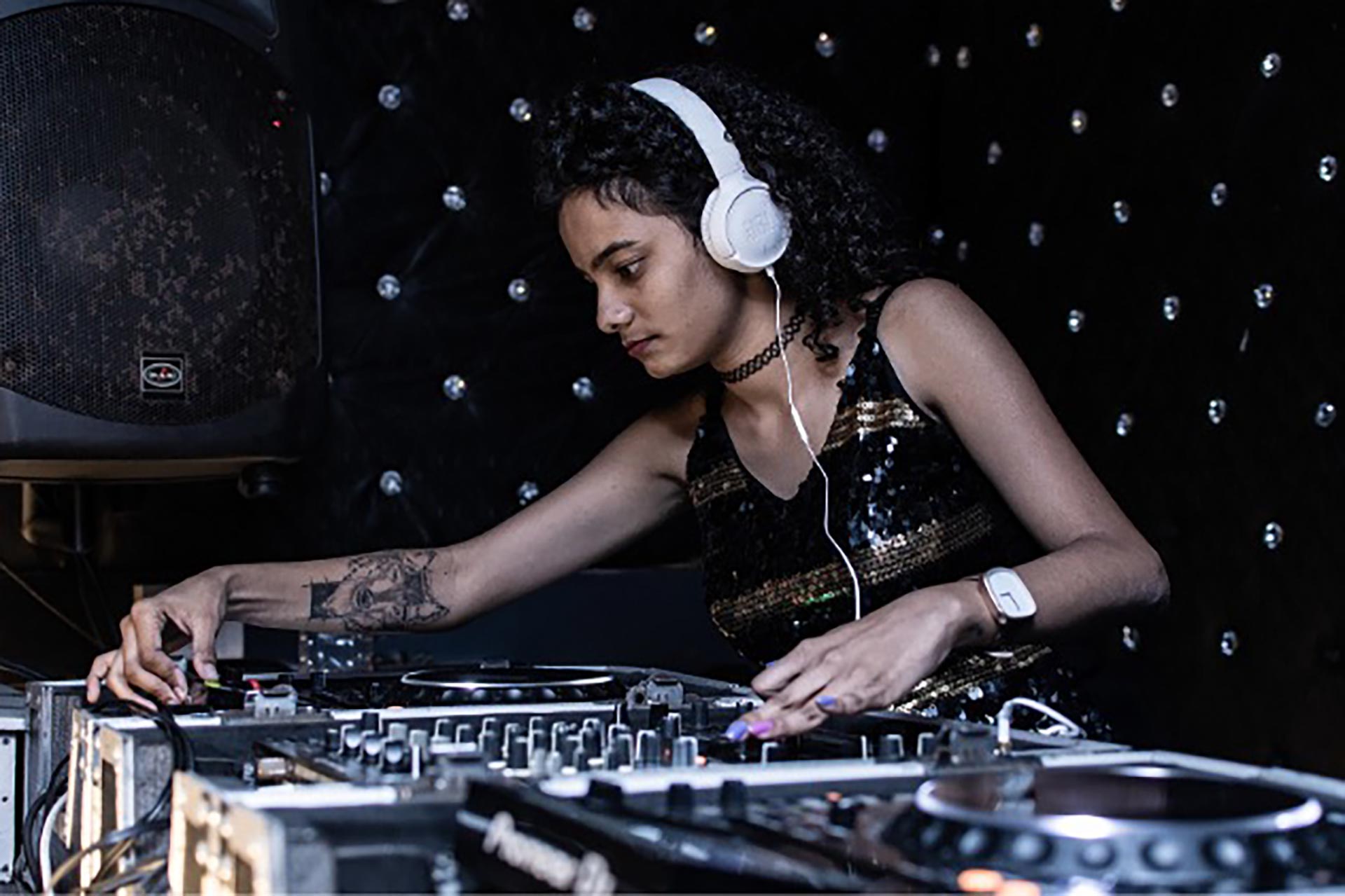 Conclusion
If you're a student, I would love for you to weigh in on the comments on my YouTube video A Beginner's Guide to DJing and share your own experiences of the course and our community. Thanks for reading, and I really hope this article helped point you in the right direction. No doubt, learning to DJ at ?rst can feel overwhelming, but I assure you with some guidance I can have you mixing a quality playlist within your ?rst 2 hours behind the decks. The good news, I am currently doing an Easter/Spring sale. If you have read this article and watched my Beginner's Guide YouTube video, I can assure you, you will not regret trusting me to be your tutor and you will not ?nd a better DJ course anywhere in the world.
Remember to trust your initial idea - if you got excited about wanting to learn, act on it and even though you may then have to earn it through exercising some discipline, even just 30 minutes a day, that discipline will pay off many many times over.