---
Where DJs Find Good Underground Music
By: Jade Story
---
---
---
Where DJs Find Good Underground Music: Is Volumo the Answer?
Introduction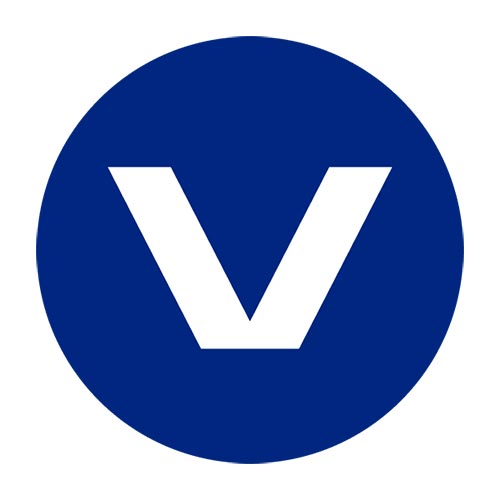 What defines good music, though? Of course, this always comes down to personal preference, interpretation, and setting. This will forever be a subjective topic as music is art. However, for the DJs wanting to bring something unique to the dancefloor, good music in this case, could be defined as something the crowd didn't know they wanted or needed, to be the DJ that can offer up an unforgettable experience that breaks away from the same Top 100 tracks that everyone is accessing and using.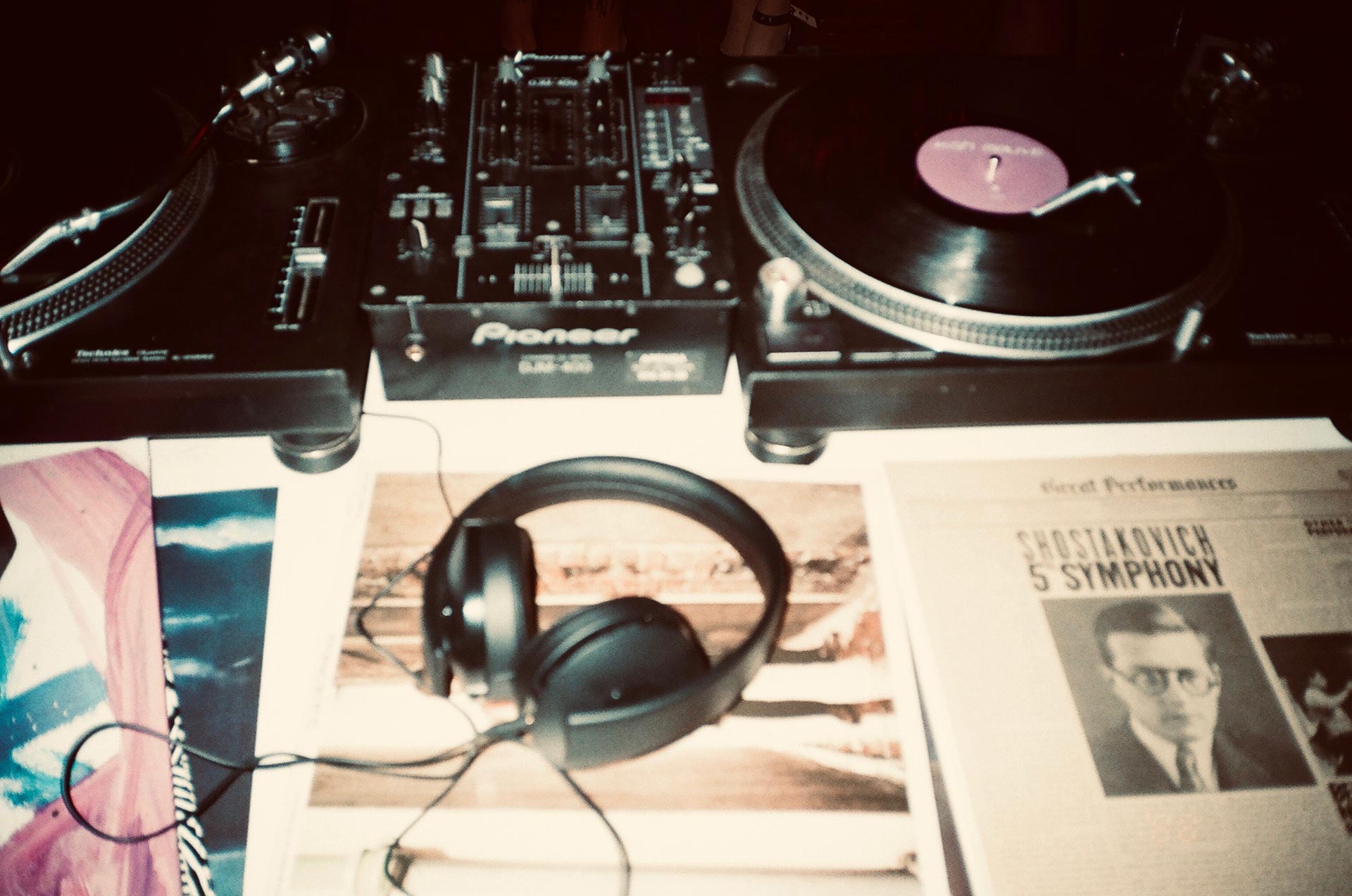 There is no better feeling as a DJ than coming across a track you know nobody else has and nobody has heard yet. Volumo is a gold-mine for this. So if you've been wondering where the best places are to find and download great-quality tracks from independent artists missing from other, more well-known stores, then Volumo may just be your best bet.
Anyone can download the top 100 tracks at the moment, but to truly differentiate yourself as a DJ and stand out from the masses, you need to spend time collecting and developing a library that runs much deeper than what the majority of people hear from day to day. Ultimately, it's your ability to dive down some rabbit holes and spend a lot of your time track-hunting to be able to develop your own distinct sound that cannot be easily replicated by anyone but yourself.
Who is Volumo?

A new generation music download store aimed at DJs looking to break free from the pack and deliver a unique sound to their audiences, all while supporting more unknown artists. With both founders, Anton Severynenko and Denys Borysov, being DJs themselves, it becomes very clear very quickly that Volumo is far more than just a music store but rather a highly curated experience made for DJs, by DJs.
We all know the oftentimes tedious experience of browsing through thousands of different tracks in preparation for an upcoming set, particularly if you're looking for music beyond what's popular and easy to find. The Volumo download store was built with this in mind, driven by the aim of stepping away from the norm and being very selective of the music made available.
Volumo has taken the bold move to proudly step away from anything commercial and place their vision and mission into delivering a platform for those interested in the underground electronic music scene. Driven by delivering unique sounds and providing support and exposure to upcoming artists rather than being led by popularity alone.
What is considered 'underground' music?
Underground music can best be described as music that hasn't gained widespread attention from the masses and is made by relatively unknown artists. It will not appear on radio or any other mass media outlets, and it includes genres that go far beyond what the general public is aware of. Making it more difficult for the general population to find and become aware of. Underground music is therefore less popular and lacks the exposure of mainstream music, which is the most accessible and is under contract to a record company that can push it out to a wider audience.
Underground music is produced by artists who must either own their own record company or find alternative methods, such as using volumo, to publish their music. Due to not appearing on radio, underground music will remain unheard by the vast majority of the public unless specifically looked for. Underground music is not aimed at the masses at all and therefore has a smaller following.
This is why Volumo is such an exciting prospect, providing a go-to site for both DJs (to search for and download music) and producers (to upload music and gain exposure where they ordinarily wouldn't have the platform to do so), creating better, more unique DJ sets, educating the crowd, and providing valuable exposure to unknown artists.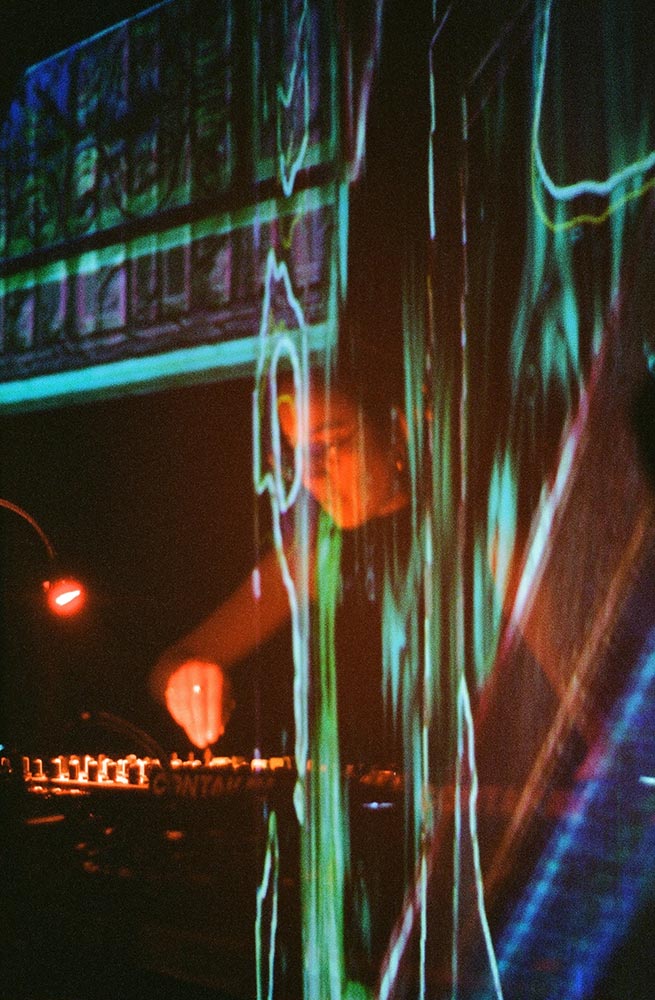 Why is the underground music scene so important?
The underground music scene is so important because it broadens your horizons and develops new tastes. It maintains the essence of creating and sharing what is true to your artistic expression, as it is unrestricted by public expectations, record labels, fame, or money. What lacks in popularity thrives in the freedom to be experimental and create something totally unique to the mainstream scene. Reminding us of the importance of forging your own path.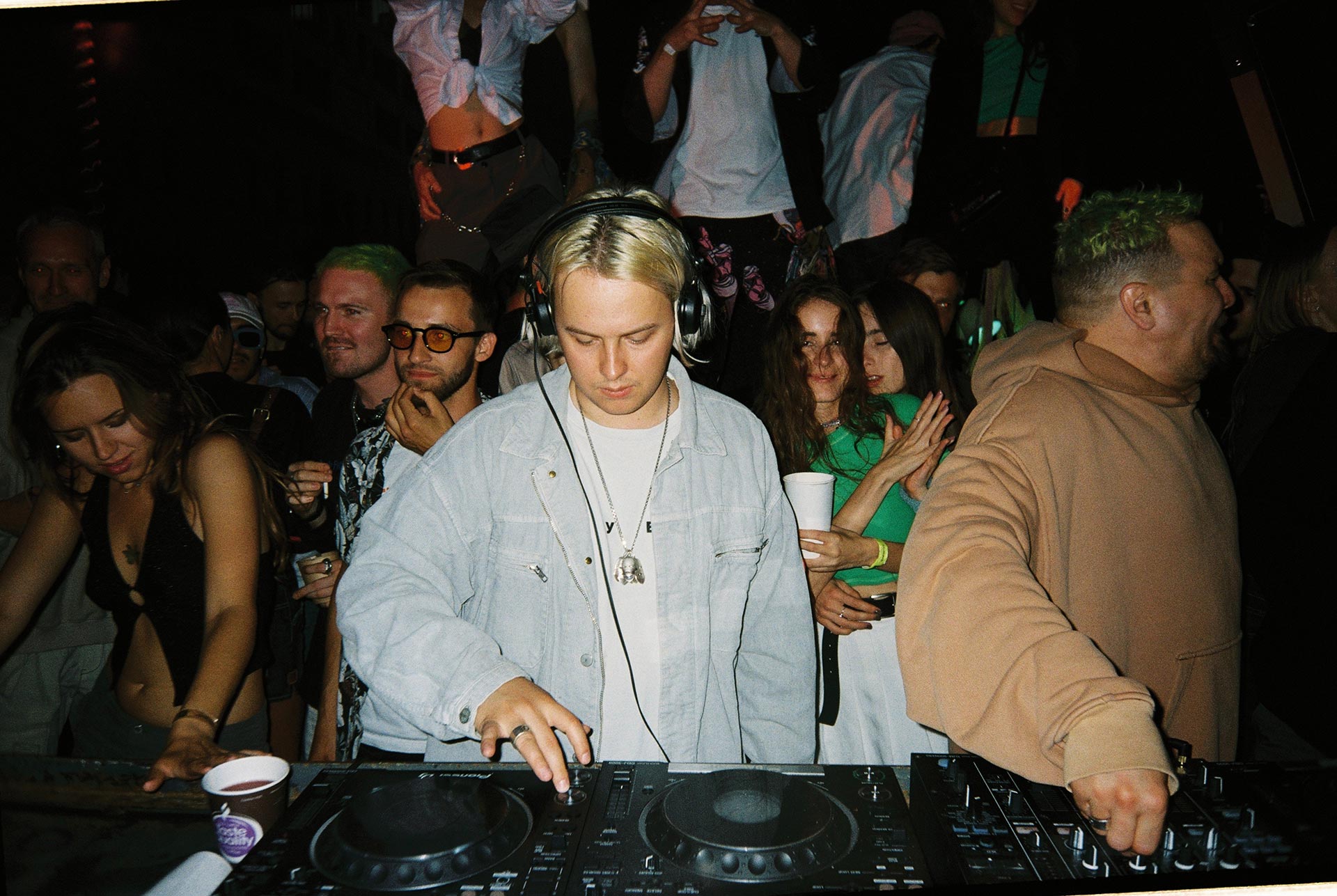 Going back to your roots:
Why is it important to look beyond what's popular?
Popularity is a mass mindset, and what is most popular oftentimes doesn't mean what's best. As an artist, it can be very easy to be influenced by outside expectations, such as certain crowds and residencies. This often calls for us as DJs to stray away from what we may choose to play if given the complete freedom to do so.
It's important to check in with yourself and notice where your sound is coming from? Is it a mixture of what you want and what the clubs expect? Is it fully your choice? Or do you make your choices based on what you think everyone else will like? Granted, as a DJ, you will always be required at many stages in your career to play what may not be your first choice; however, it's important as an artist not to lose the reason you started in the first place: for the love of the music and for being able to share that love and take your audience on a journey.
All good DJs can mix well, so essentially what makes you stand out from the others comes down to your music collection and sense of timing; knowing what to play when and being able to play what nobody else has. Volumo caters to DJs looking to build a library that will set them apart. As DJs ourselves, we can also get bored if we aren't exposed to anything new or different. Volumo is leading the charge in bringing the excitement back into building a set. Chances are, audiences are going to feed off that energy too.
If you are driven purely by what's popular, your tastes are being decided by something other than yourself, and your sound will never be distinct.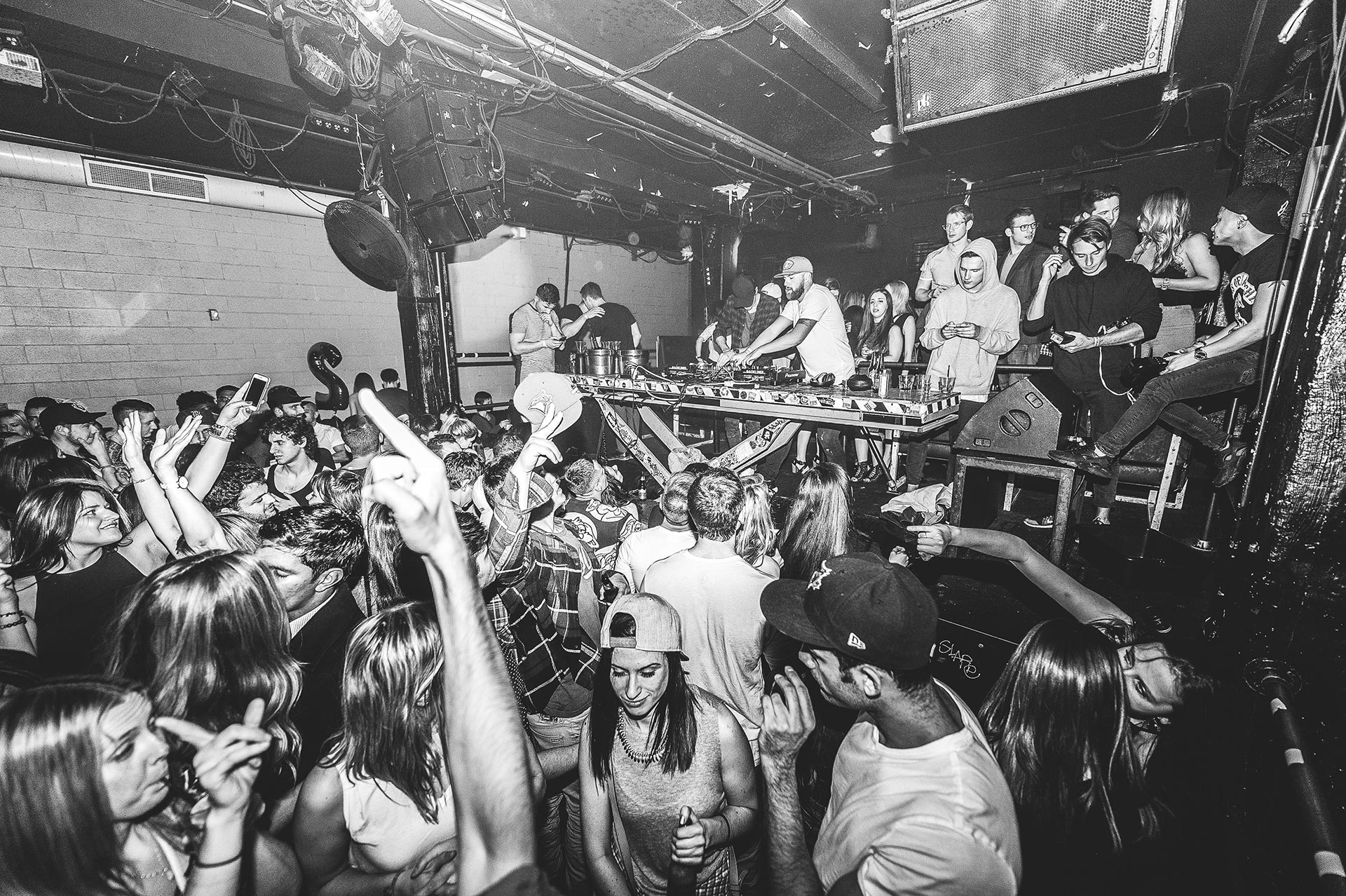 To lead or be led?
The underground DJ is the kind that wants to educate his crowd, finding that balance between what you like and what the crowd responds to. A great DJ is able to introduce the crowd to music they otherwise would never have heard, as the average person does not spend the time deep-diving for tracks like a DJ does and is mostly only exposed to the most popular music at the time, not knowing or caring to know what else is out there. Volumo is the perfect platform for bridging this gap and providing DJs with a huge assortment of tracks for any electronic music event that will serve as a DJs means of educating the dance floor.
Of course, not every gig you play will allow or call for this type of exploration; however, this shouldn't stop you from delving into the vast array of genres and tracks Volumo has to offer to build your own personal brand and sound, which you can push through by posting regular SoundCloud mixes. It all comes down to finding the right balance. Some people want to go out to hear their favourite tracks, while others just want to be introduced to new favourites.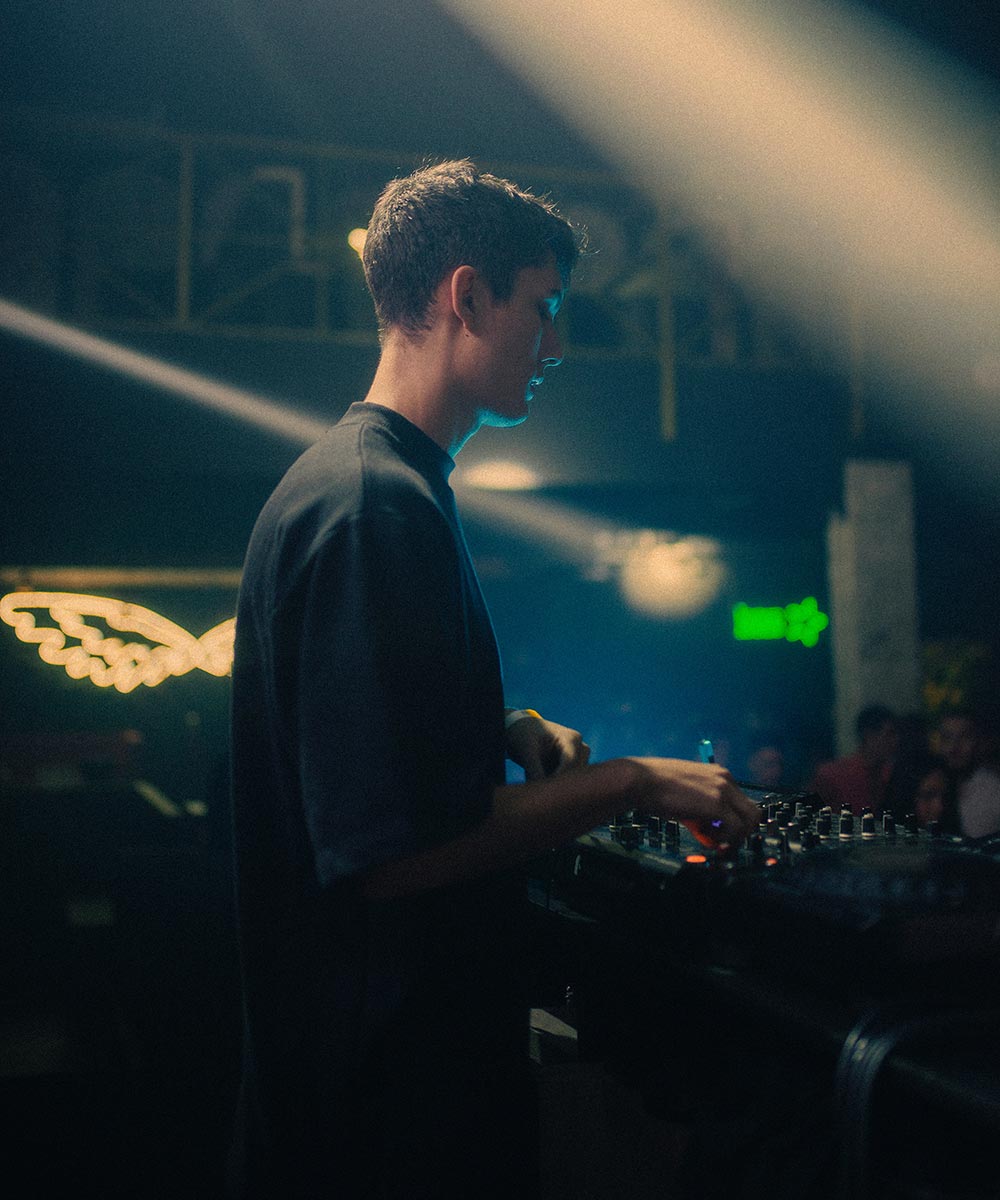 Volumo Key Features:
Build your own DJ profile.
It enables you to preview larger portions of each song than on other sites.
Shows featured artists in each genre along with their social media handles,making them easy to follow and helping artists gain the exposure they deserve.
Create and publish your own charts.
The ability to follow other artists and labels (introducing a more interactive approach to finding and buying music, none of which are at the forefront of any other music download stores) this allows you to be the first to know when new tracks are released without the spamming encountered with promo pools. Enabling you to consistently upgrade your playlists with the latest tracks based on what you like.
Re-downloading tracks does not require payment. If you happen to lose your music, Volumo makes it possible to restore all lost files without paying a cent.
No extra charge for lossless quality tracks.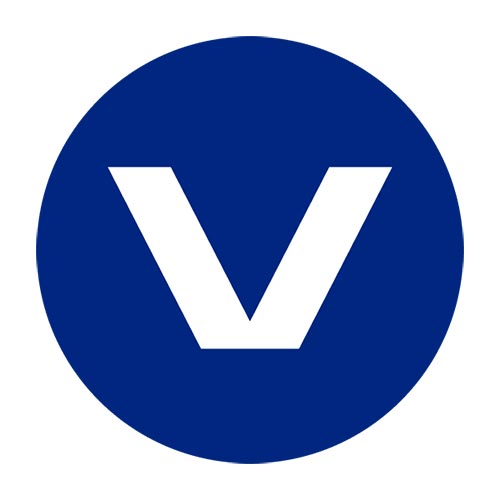 User-friendly interface:
Intuitive and easy to navigate in the sometimes cluttered world of music platforms. Self- explanatory and laid out all with ease of use in mind. Search by genre, artist, and bpm and discover similar recommended tracks in the process.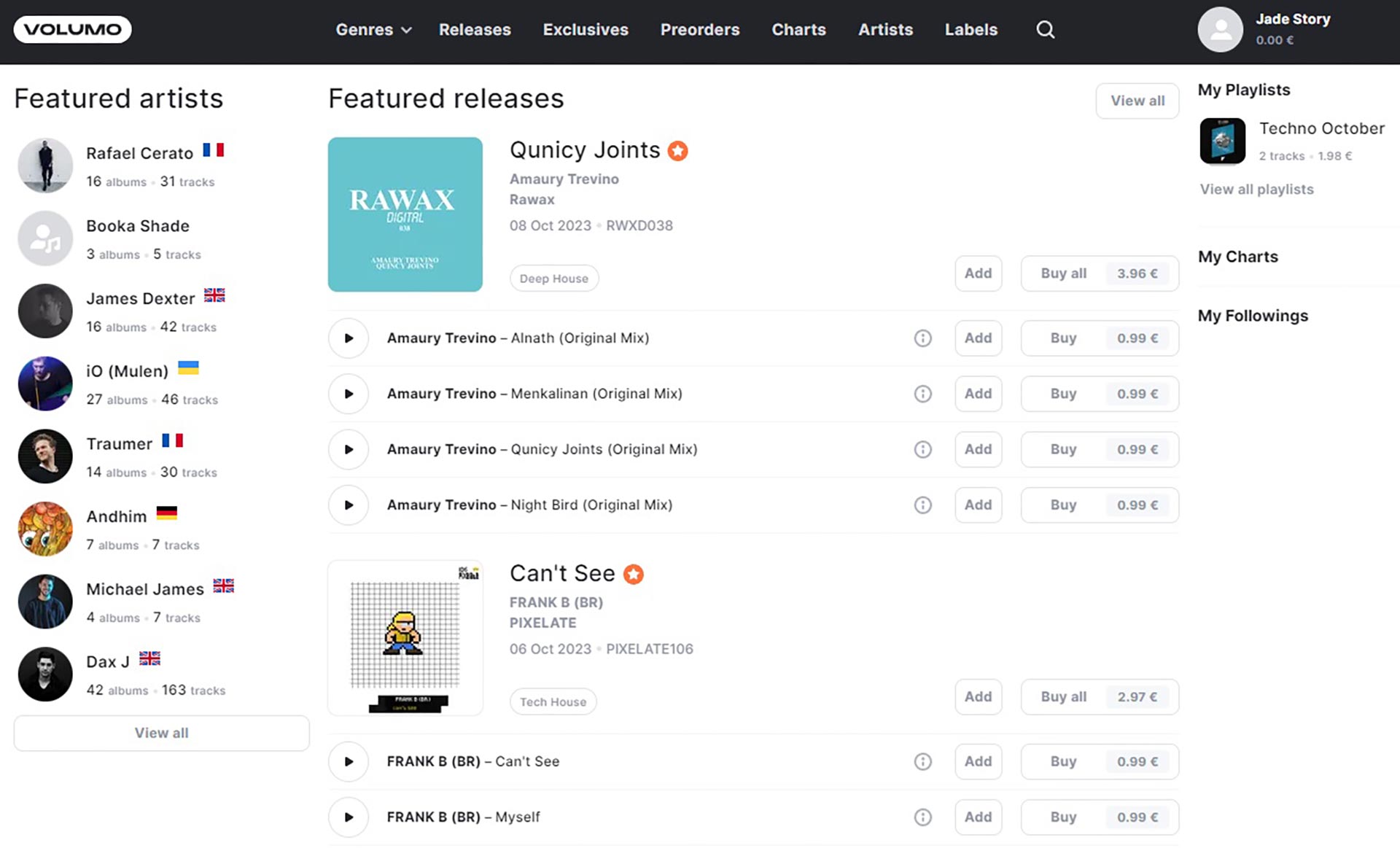 Artist-centric approach:
Empowering artists by giving them a platform and control over their pricing strategies, producers and labels can create accounts and use Volumo to distribute their music. In turn, making Volumo so much more than just your average music sourcing site, but a place that connects producers, labels, and DJs. A larger proportion of the price per track goes to the artist.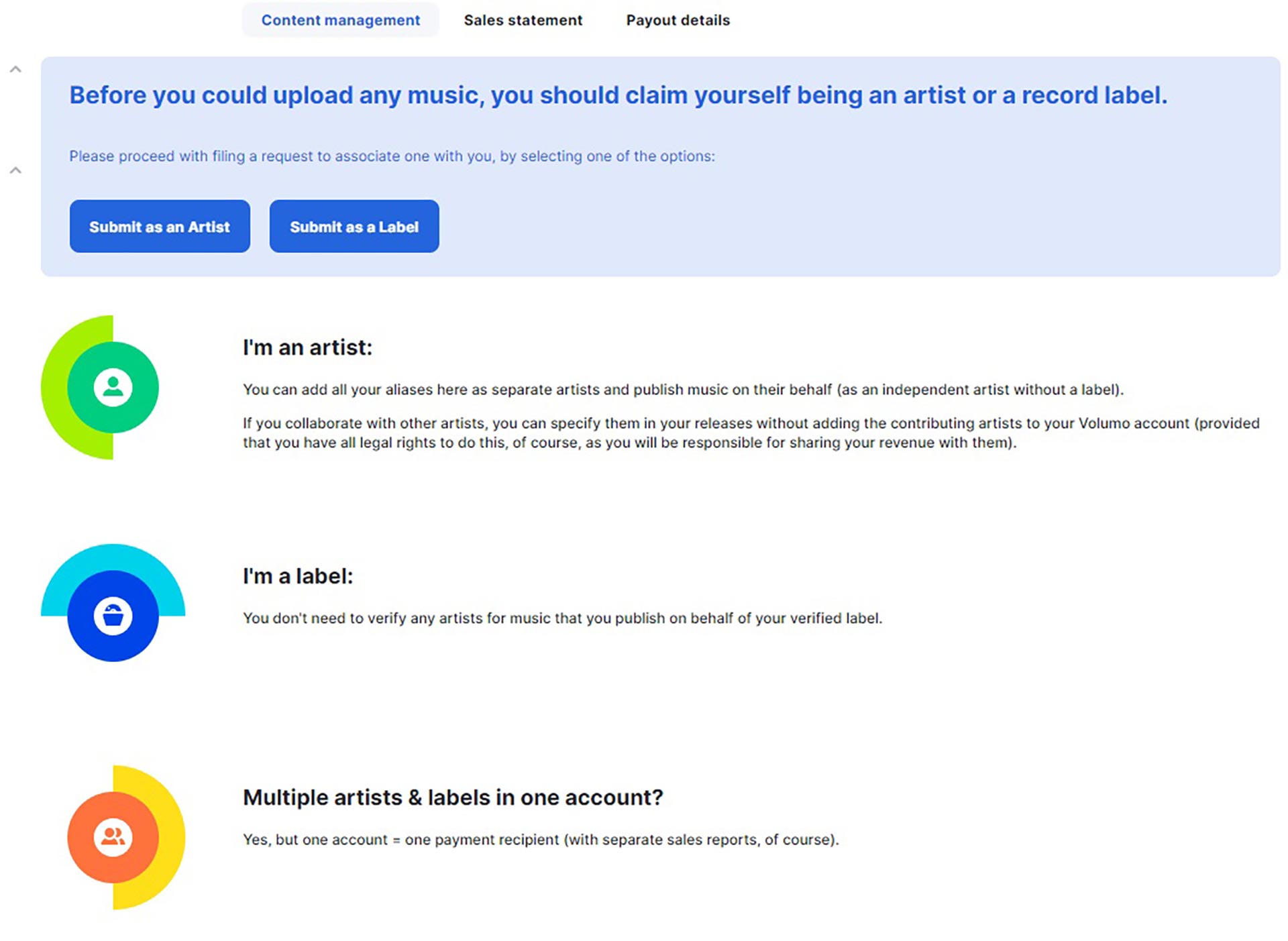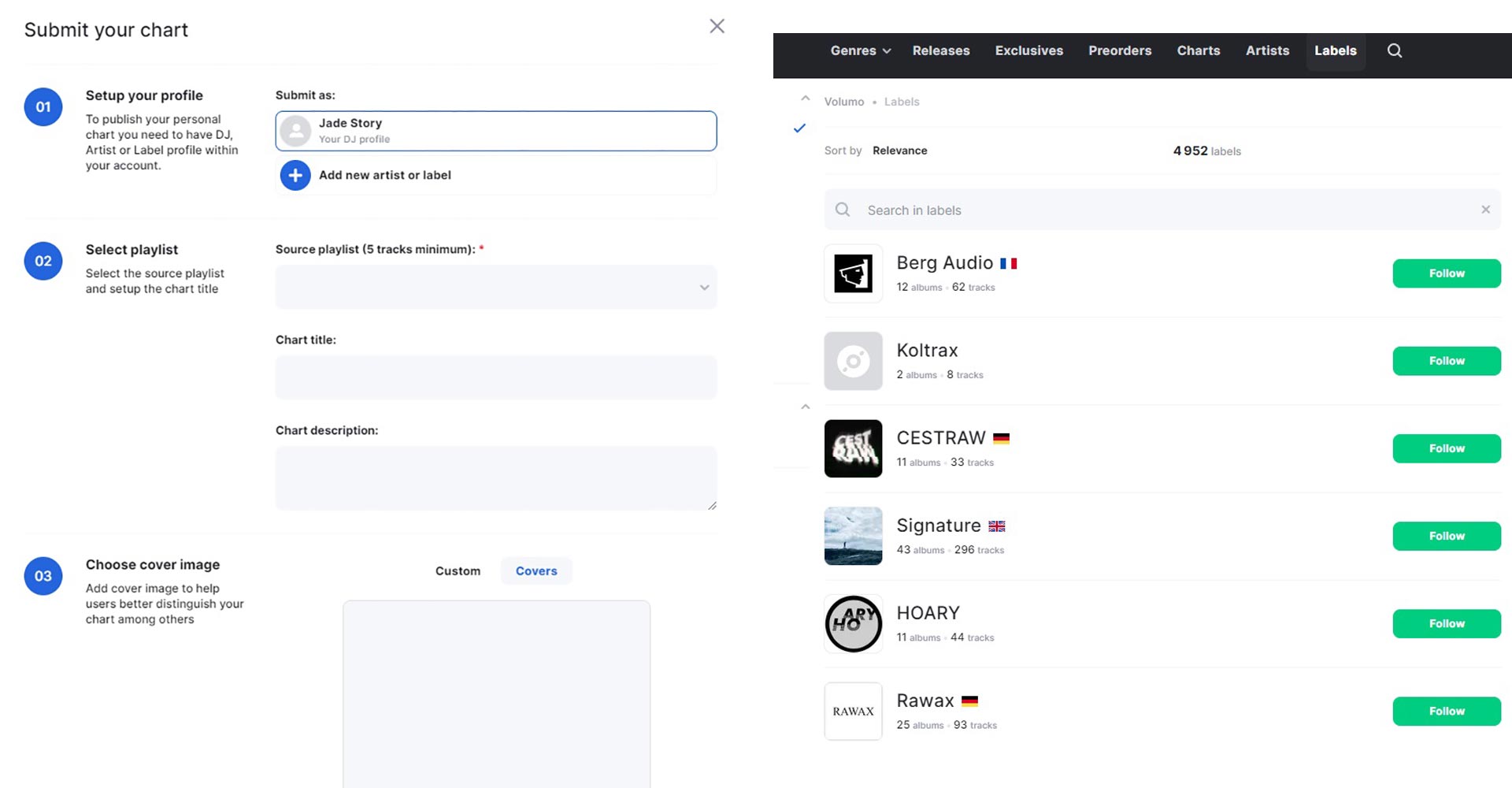 Diverse and exclusive music collections:
Volumo boasts an extensive and diverse range of electronic music genres, setting themselves apart with their commitment to securing exclusive releases from renowned artists and emerging talent. You'll find tracks on Volumo that you won't find anywhere else.
If you want original music for your sets that will get the response you want without being put into the 'commercial' or 'sell out DJ' categories, then Volumo is the answer you've been looking for.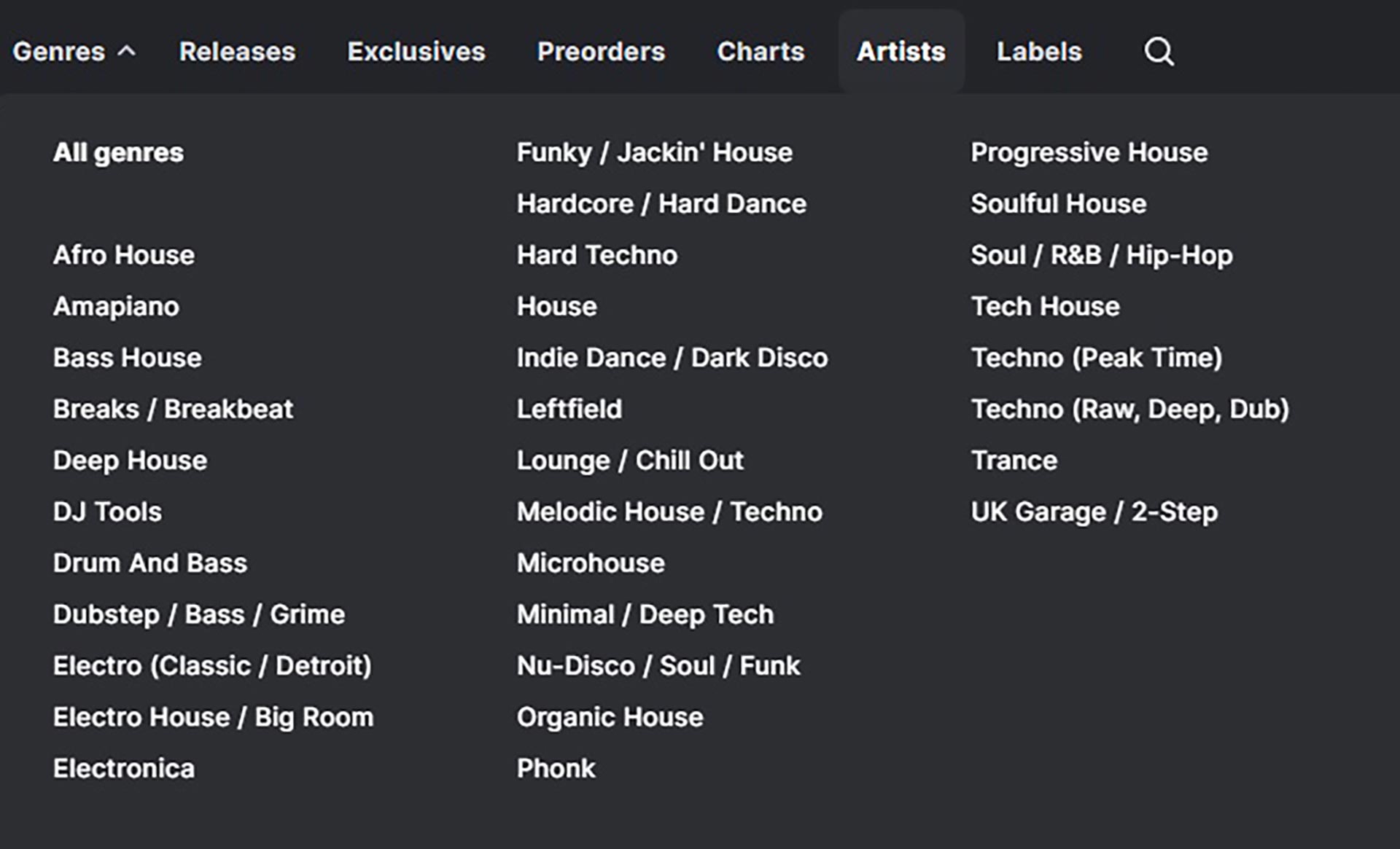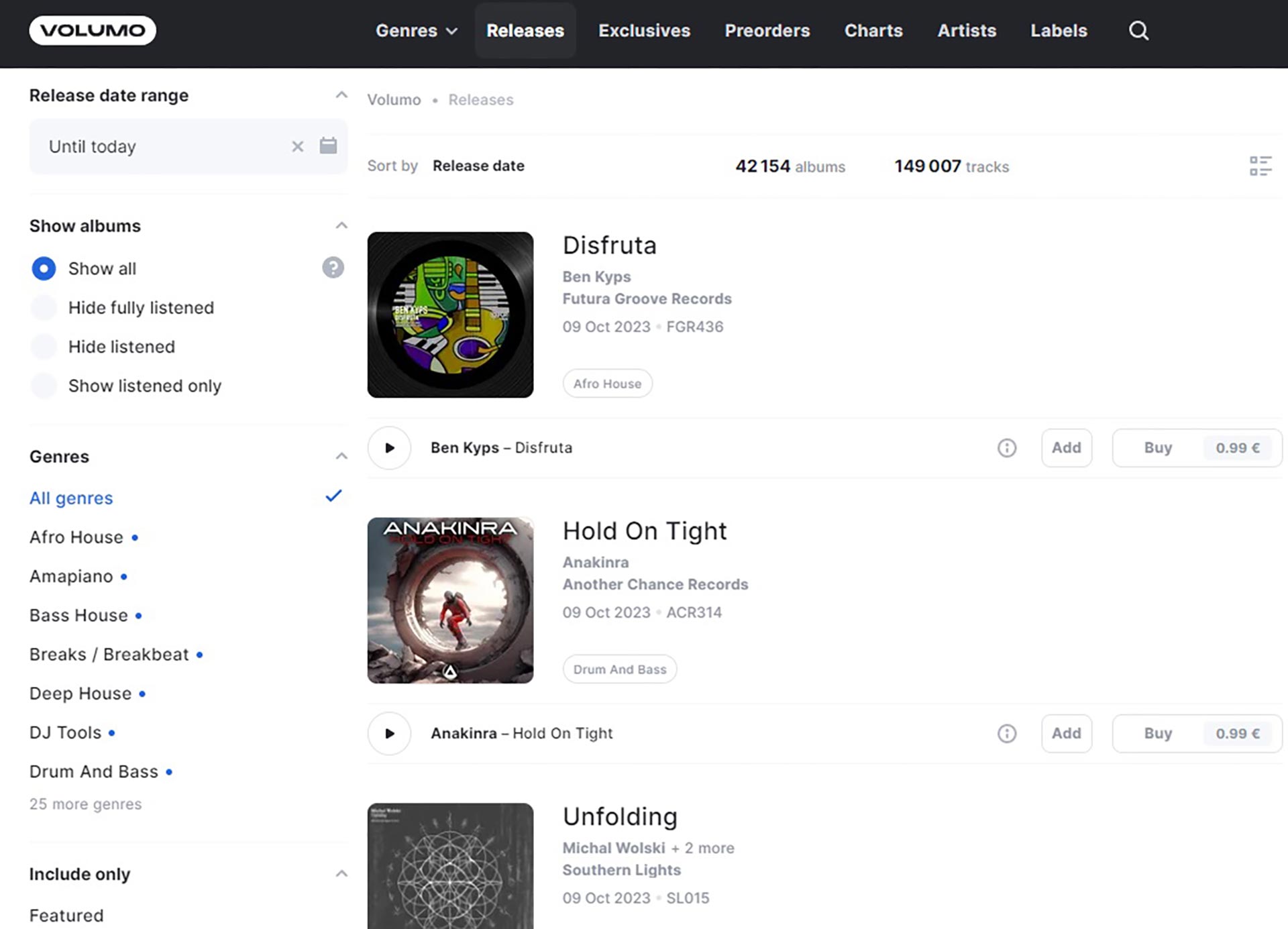 Competitive Pricing:
Volumo is significantly cheaper than any of the other pay-per-track sites available, namely Beatport and Traxsource. Volumo offers the option of adding a balance to your account if you know in advance that you're going to be a regular customer. This method saves you money (an additional 30%) on top of the already cheap price you are paying per track.
Price comparisons per track:
Volumo: $1,05 US / $1.64 AUD (An added bonus of using Volumo is that there is no added charge for downloading lossless quality formats, such as WAV or AIFF).
Beatport (mp3): $1.49 US / $2.33 AUD
Beatport (WAV or AIFF): $2.24 US / $3.50 AUD
With new releases often costing more.
Traxsource (mp3): $1.49 US / $2.33 AUD
Traxsource (WAV or AIFF): $2.24 US / $3.50 AUD
With new releases often costing more.
Conclusion:
In the competitive world of digital music platforms, Volumo shines through as a beacon of innovation and dedication to the electronic music community. With its diverse range of underground music benefitting both DJs and upcoming producers, user-friendly interface, expert curation for the target user, and an ever growing commitment to industry community engagement and uniquely competitive service offerings. The team's combined industry experience and ambition to change the way artists discover new music and gain exposure, as well as communicate with their audience, labels, and distributors, proves they are here for the long haul and a force to be reckoned with going forward. Volumo sets the bar high for new standards of electronic music shopping. A game-changer for DJs, labels, and producers.
Of course there are loads of places for DJs to access music, from streaming sites, to DJ pools, and pay per track sites like Beatport and Volumo, and in truth many of us will use them all for different gigs and requirements. However, when you're specifically in search of tracks that are a little less known by the public but are the same quality and vibe as the 'so called' commercial anthems of those same genres, then Volumo wins every time.
A closing word from Andrew: Club Ready Tribe, there is a link to the Volumo site in the description. I encourage you all to build a profile, have a look through your favourite genres and build your own playlists. You're welcome to have a look at my personal chart and add it to your own playlist and build on it. This way we can help each other to create playlists for our shows and build our club ready community within the Volumo platform. I see great potential here and I'm really excited to share this information and introduce you to a gold-mine of a music store, filled with tracks you didn't know you needed. This site has a real community feel to it and when you couple music with a sense of community you create something truly special. Volumo is guaranteed to take your sets to a different level so please let's share some love and get behind the underdog, all while supporting independent artists and each other.