3 Ways To Perfect Your Beatmatching
In recent weeks I've had a lot of people reach out to me, saying that they jumped on club gear and noticed the beats kept drifting apart and because they didn't have any visual reference, they doubted wether or not the beats were in sync and it really effected their confidence, so in todays tutorial I will give you 3 exercises to take your beat matching skills to a world class level so you never doubt whether or not your beats are in sync again and if you're already one of my students and have watched my previous videos on beat matching stick around to the end anyway as I'm going to share with you a method i recently discovered that I am certain has never been taught on any DJ channel before and I personally feel it's a game changer.
First off as much as i hate to say this, as it seems kind of obvious, but the best way to practise beat matching is to cover your screens and not look, this means no stacking waveforms. This means if you have a controller, either switch it to browse mode so you can't see your waveforms or if you find it too hard not to look simply cover your screens altogether.
Now before we dive into the advanced methods, it's always important to make certain you have solid foundations so let's start at the beginning and build up. so step one I would suggest loading the same track into both players, loop the first 8 beats and then practise getting the beats in sync, first off out loud and then in your headphones.
Method 1: Same Track, Out Loud, Then In Headphones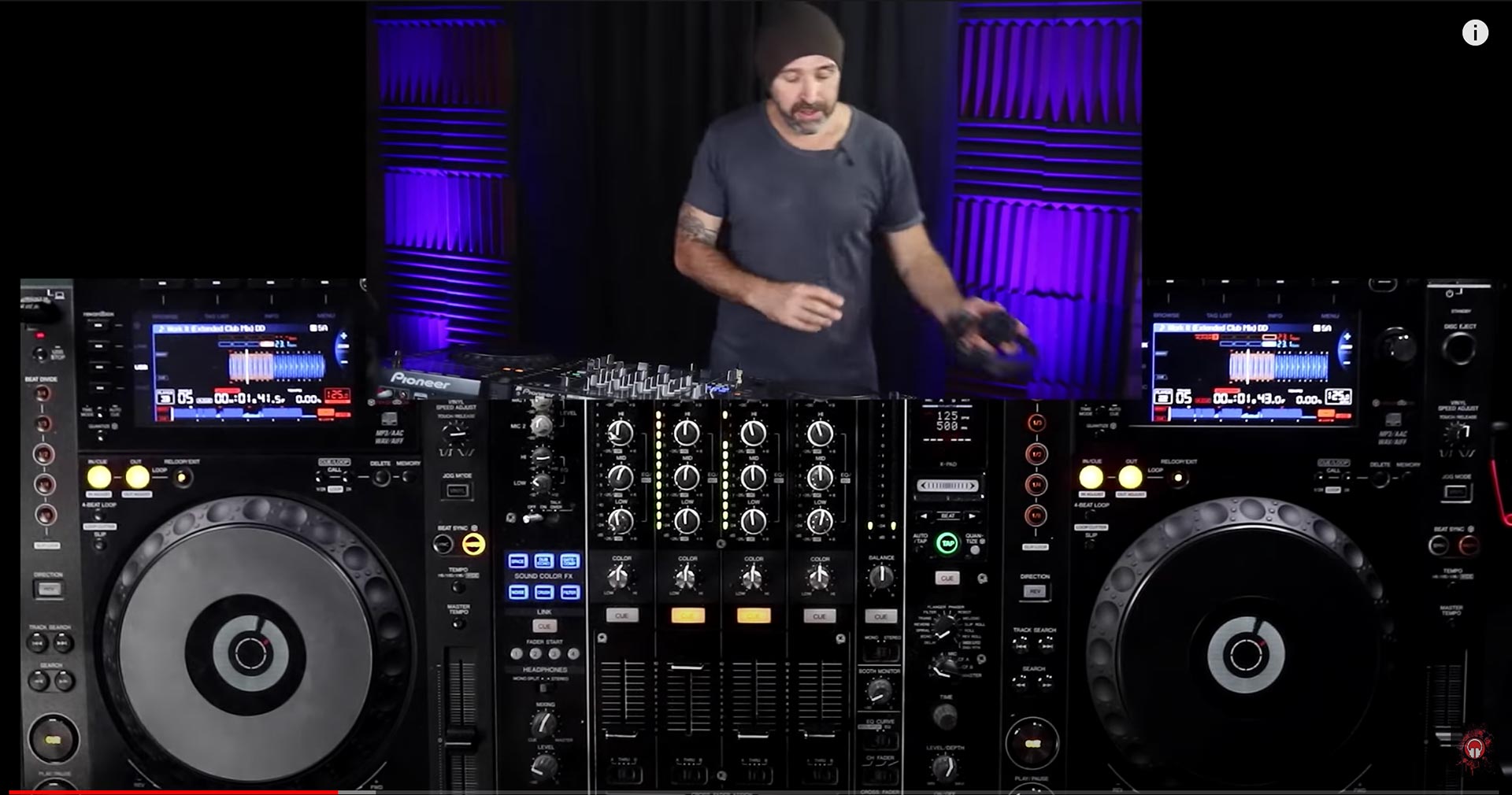 For many people method 1 is enough to get you going but if you want to take it to the next level, IMO the best way to master your beat matching is to learn the authentic way and that is load tracks with different BPMS, cover the screens and then using the tempo fader and the jog-wheel, try and match the BPMS. I'll show you the steps in a minute but IMO there is no better way to fine tune your ears whilst getting used to drifting beats, and the cool thing is you can treat this method kind of like a game and once you feel your tracks are at the same BPM look at the screen and see how close you got. The good news is, although difficult at first, this method forces you to use your ears and by mastering this, simple beat matching becomes effortless.
Method 2: Different Tracks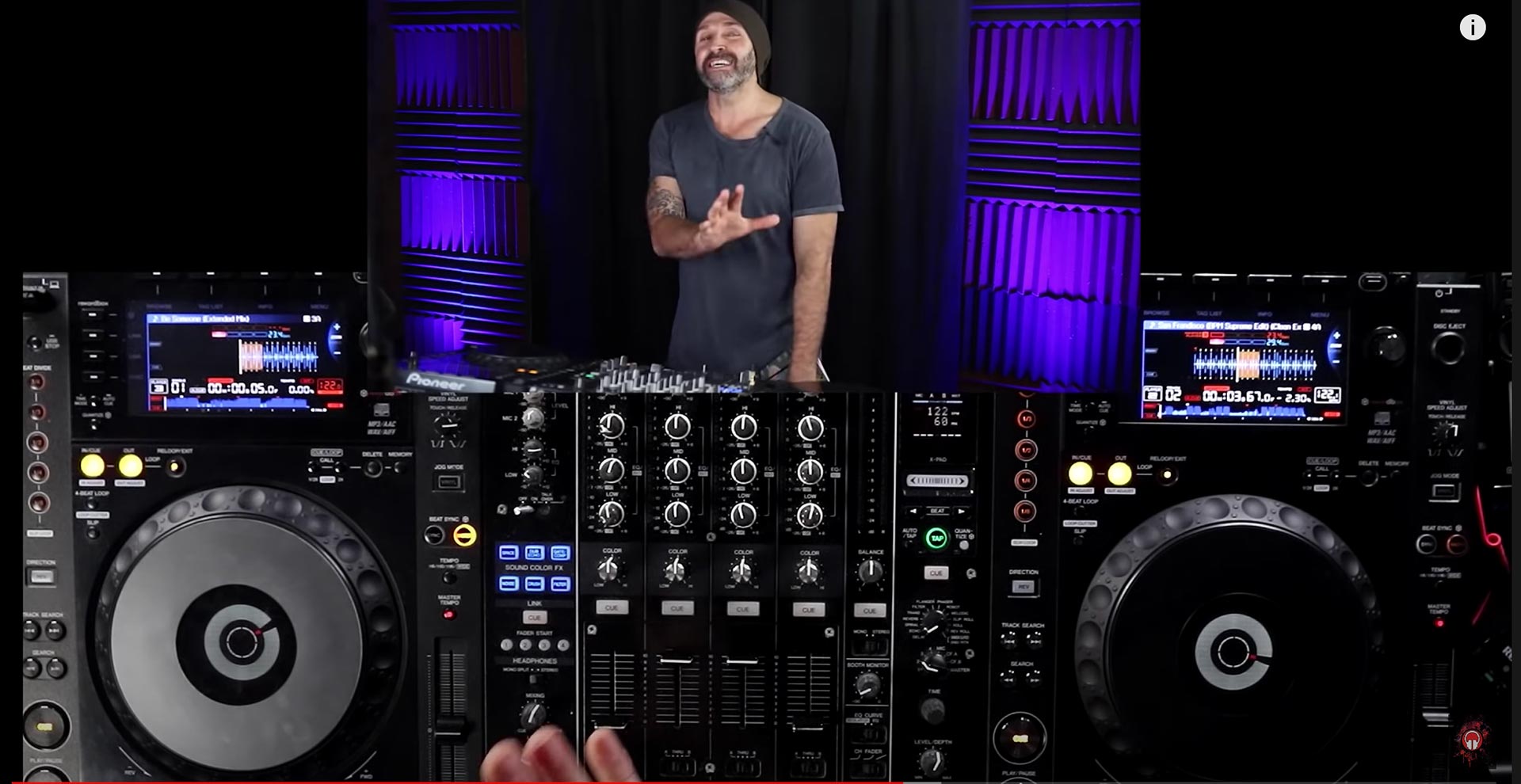 Now for the method that I have never seen taught before, and that is to use your EQ to double check the beats are aligned. Now I know it's quite common for people to turn up the bass of the track their mixing in to make the bass dominant and a little more punchy, and yes 100% this is effective and I'll show you that method in a second, but the method I am seeing less often is using the highs.
Let me jump into a metaphor before I give you a hands on example, ok, so, let's say you've got a thick magic marker, the bass reminds me of that, it's a big sound, yet the highs for the sake of this metaphor remind me of a much thinner pen, it's much crisper, let's say like a standard ball point. So when trying to beat match the bass's you could 100% get the beats in sync but because it's such a thick sound it may sound fairly good but it still could be a tiny bit out of alignment, but to get pin point accuracy, I like turning the highs up as it's a sharper sound, and I feel a little more accurate.
Method 3: Using The Eqs To Help Beat Match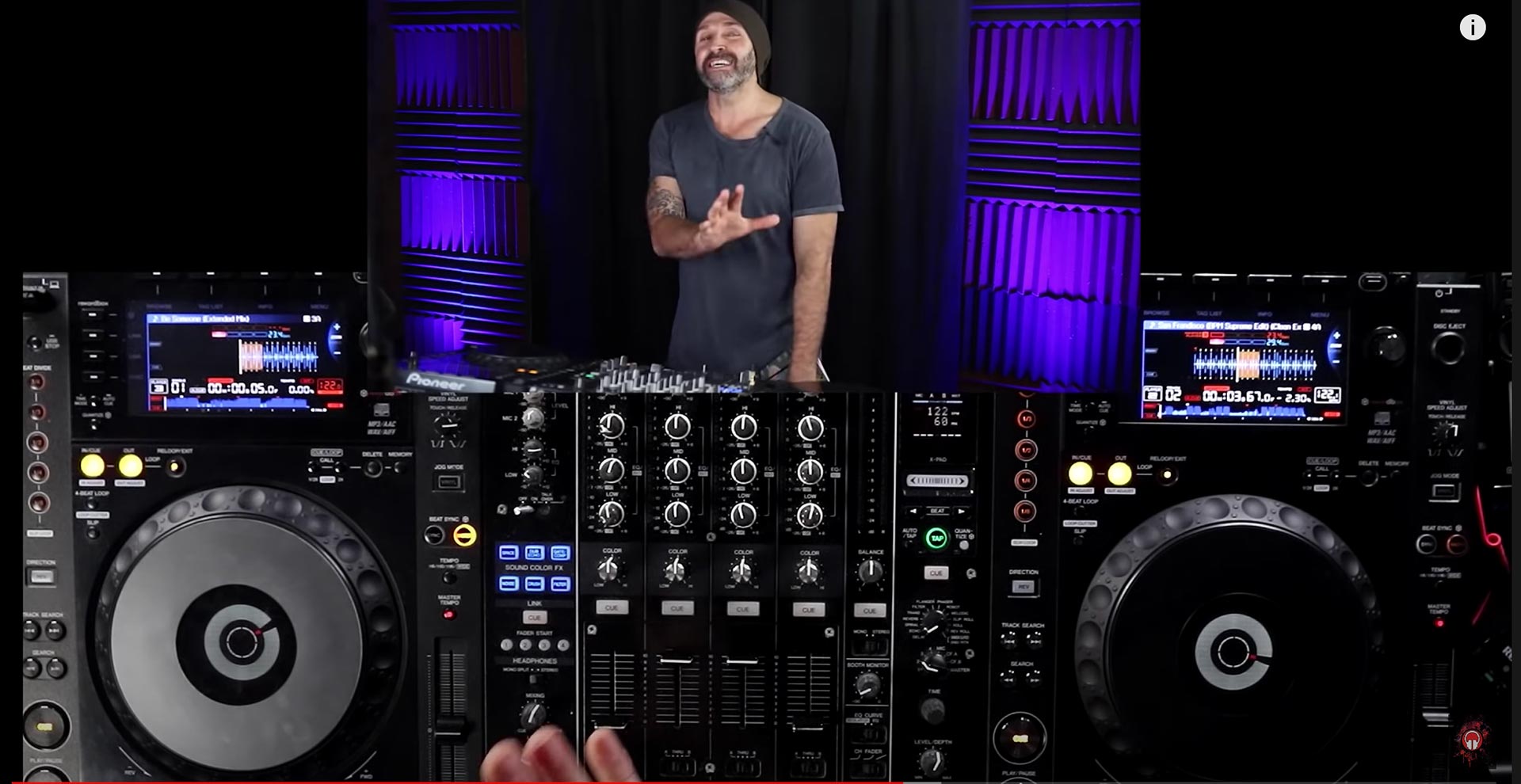 Keep in mind this is all art so some people may be more drawn to a certain method than another and if something works for you then 100% go with what feels right, but my goal is to simple inspire you to explore new ways to mix so you can build your confidence behind the decks and get to a stage where you feel confident enough to play live as let's face it, playing live can be confronting and often comes wth a tonne of lessons form reading the crowd to even being forced to use gear your not familiar with and let's say you turn up to an event that's got older gear, no sync, and you can't stack your waveforms, then instead of being thrown of your game, you'll embrace the challenge and will be able to step up and focus on what's truly important, connecting like minded people through music and creating world class atmospheres that leave people inspired and wanting more, as opposed to having a meltdown.