How To DJ With Zero Prep - Load Music and Play!!
I did a survey last week about the different ways people practise and it seems the majority just jump on the decks and mix without any kind of preparation and get to know the tracks through playing them, so if you do this, or are open to the idea of mixing without planning this video is for you.
OK firstly the advantages of mixing without any prep is you bypass all the stuff that some people find tedious, for instance setting cues and mapping out a playlist in advance using your DJ software, and instead they jump straight to the fun part, jamming tracks and connecting with music. but the downside is when mixing without any prep it can be risky as you are literally getting to know tracks by playing them and sometimes, especially if you are just hitting play randomly in the track, the main changes may not always line up and your transitions can get messy fast and this often leads to frustration and people giving up.
So in this article / above video I will share with you some insights on how I would approach mixing without any prep and will give you some cool ways of looking at it to take your no prep mixing game to the next level. OK so firstly without a doubt your best chances of making your transitions work is to wait for the last drop and then hit play on the first beat of the last drop and by doing so you are hoping your intro of your new track is the same length as the chorus of your exiting track and with any luck as your old track finishes your new track starts to kick in. I'll show you a quick example of this now but stick around as even though this method works great, personally I want to try and be a little more creative than this but in saying that this is generally a pretty fail safe way to do it.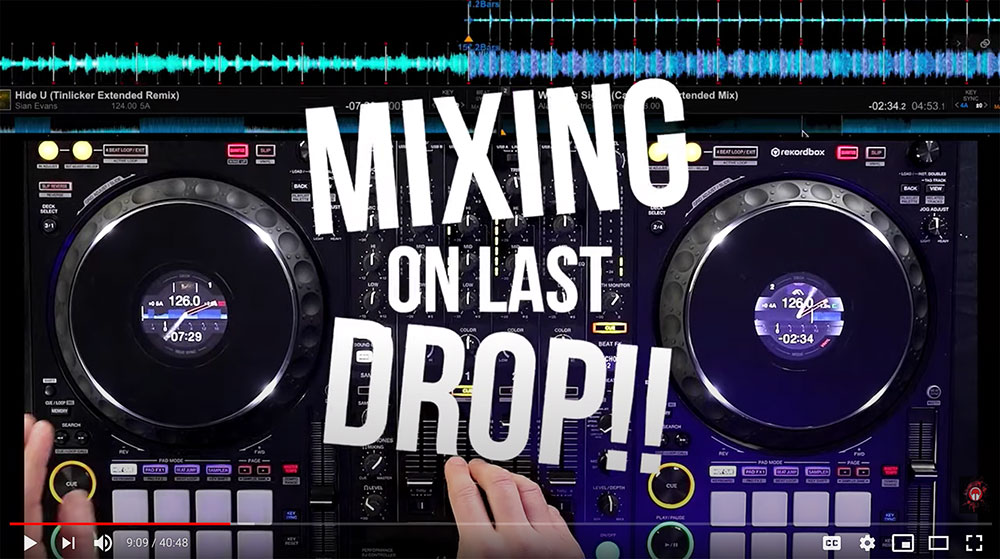 Now sure mixing at the end of the track is mostly going to work as when you think about it, the end of the track is where it usually starts to fade out anyway, but the only downside is it can get a little boring, not only for you but also for your audience and let's say you put on a track and it doesn't get the best response, it would be good to have an option to mix out sooner especially when some tracks can be over 7 minutes in length.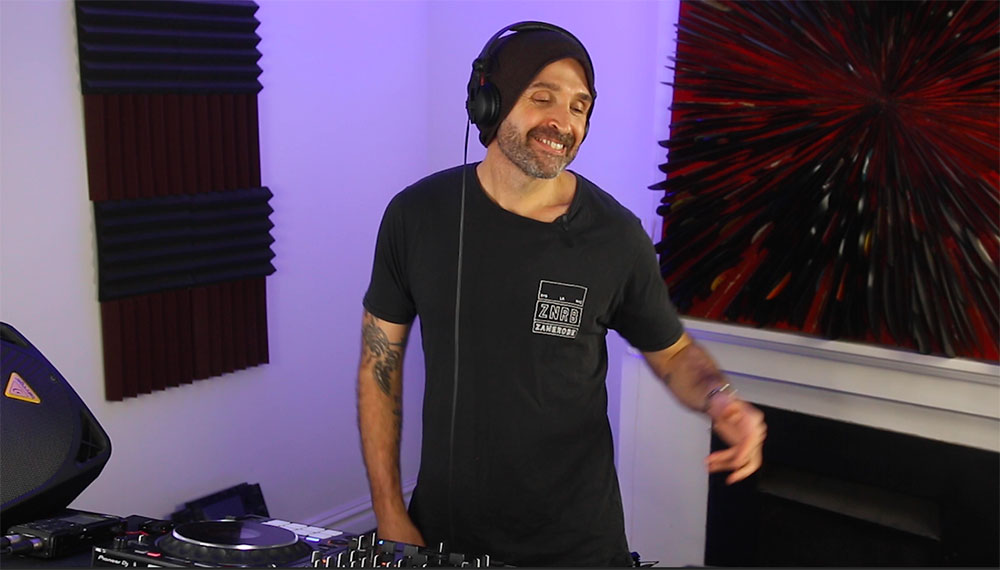 So personally when I mix without prep my main goal is set flow but I also like to mix creatively and still achieve the mixes I would do even if I was using cues, for instance replacing the drop or double drops or even mixing in after the first chorus and perhaps even attempt a mash up on the fly, all without any prep, and the best way to do this is to take educated guesses by looking at the waveforms and do your best to not cut major sections in half and ideally get the main changes to line up using an understanding of phrasing and music in general and the beauty is once you have conditioned the core fundamentals of DJIng you'll be able to pull everything off and even if a track does something unexpected you can take it in your stride and potentially camouflage it with advanced EQ work.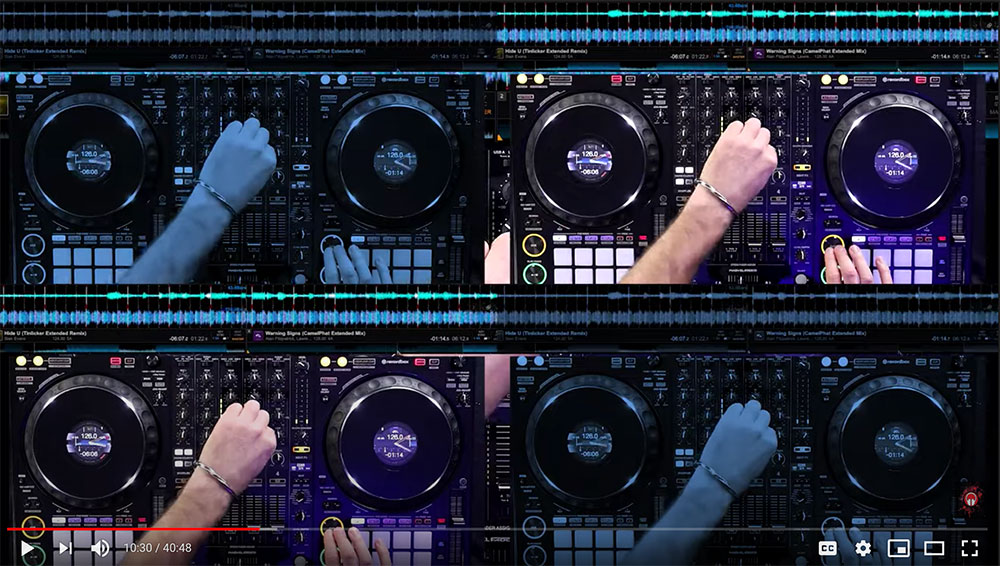 IN truth advanced EQ work is my speciality and I have game changing videos in my course that have transformed thousands of DJs and my students are always saying they look at the EQ in an entirely different way now and they have a new found confidence behind the decks. So if you want to take your DJ skills to the next level and be able to play any genre on any gear and build the confidence to perform live and also join our club ready tribe check out my course I'll link it in the description below.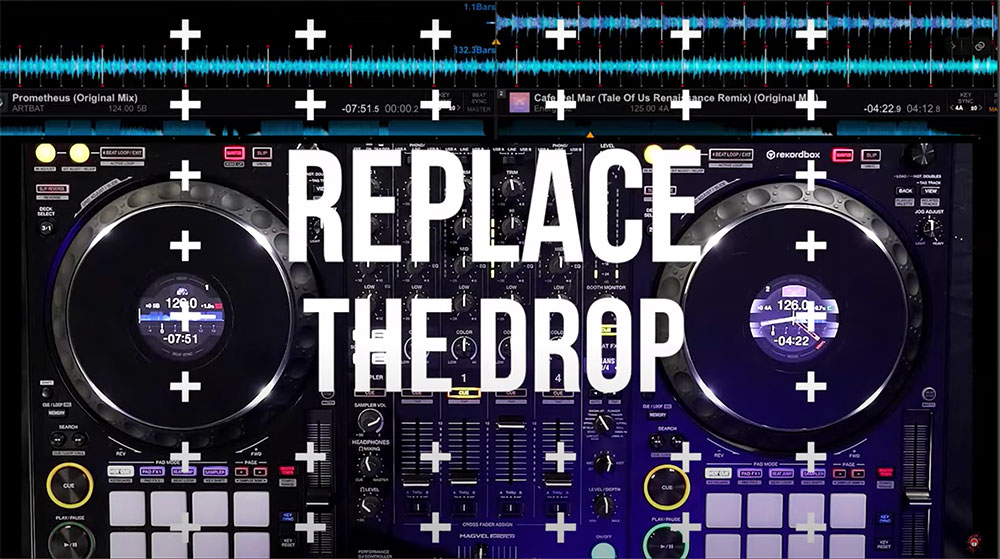 In the above video I jam a set and will do my best to combine a bunch of techniques, all of which are taught in full detail in my course, but this video is designed to get you thinking and ideally inspire and motivate you to hit the decks and get past this whole "oh I only hit play on the last drop mentality" and even though I may not be able to get you to set cues and pre map tracks in advance, I may be able to get you thinking in terms of playing the best parts of each track and approaching your non prep mixes with a goal to keep the energy moving, even at the risk of potentially making a fool of yourself haha. It is said to truly master something you have to first be a disaster, but again if you want me to take you there I will, so check out the offer under this article.
BTW, all the tracks used in the set I got off beatport and in truth sure I liked them enough to purchase them but I haven't jammed them yet as I wanted to go in cold, so fingers crossed I've got this, but either way, I'll do my best to keep things moving and will undoubtedly have fun. Remember: all time spent behind the decks is time all spent.
If you like the way I teach and feel you'd benefit from a more organised approach you should 100% check out my online course - see below. There's currently a sale on the complete package and the bonuses alone are mind blowing. I have taught well over 1000 one on ones in Sydney and have sold over 3000 copies of my online course and it's getting rave reviews worldwide. My course opens doors and I am with you every step of the way.