Pro DJ Does Hard Techno Set With No Visuals
In my experience there's different ways to mix most genres and it usually comes down to prep vs no prep. Personally I feel both have their advantages but today, off the back of last weeks video, I want to take the concept of no prep to the next level and go one step further and cover the screens which means I have no visuals cues.
In my opinion covering the screens and mixing without any visuals at all is a really great way to step up your practise but it will involve fundamental skills like phrasing, advanced beat matching, a knowledge of music structure and you'll need to be a gun on the EQ as when mixing without prep or any visuals for that matter, things can easily go south fast and with advanced EQ work you can do your best to EVEN make your mistakes sound ok. Plus I also like to using looping and FX mainly to draw out sections and make my transitions more interesting.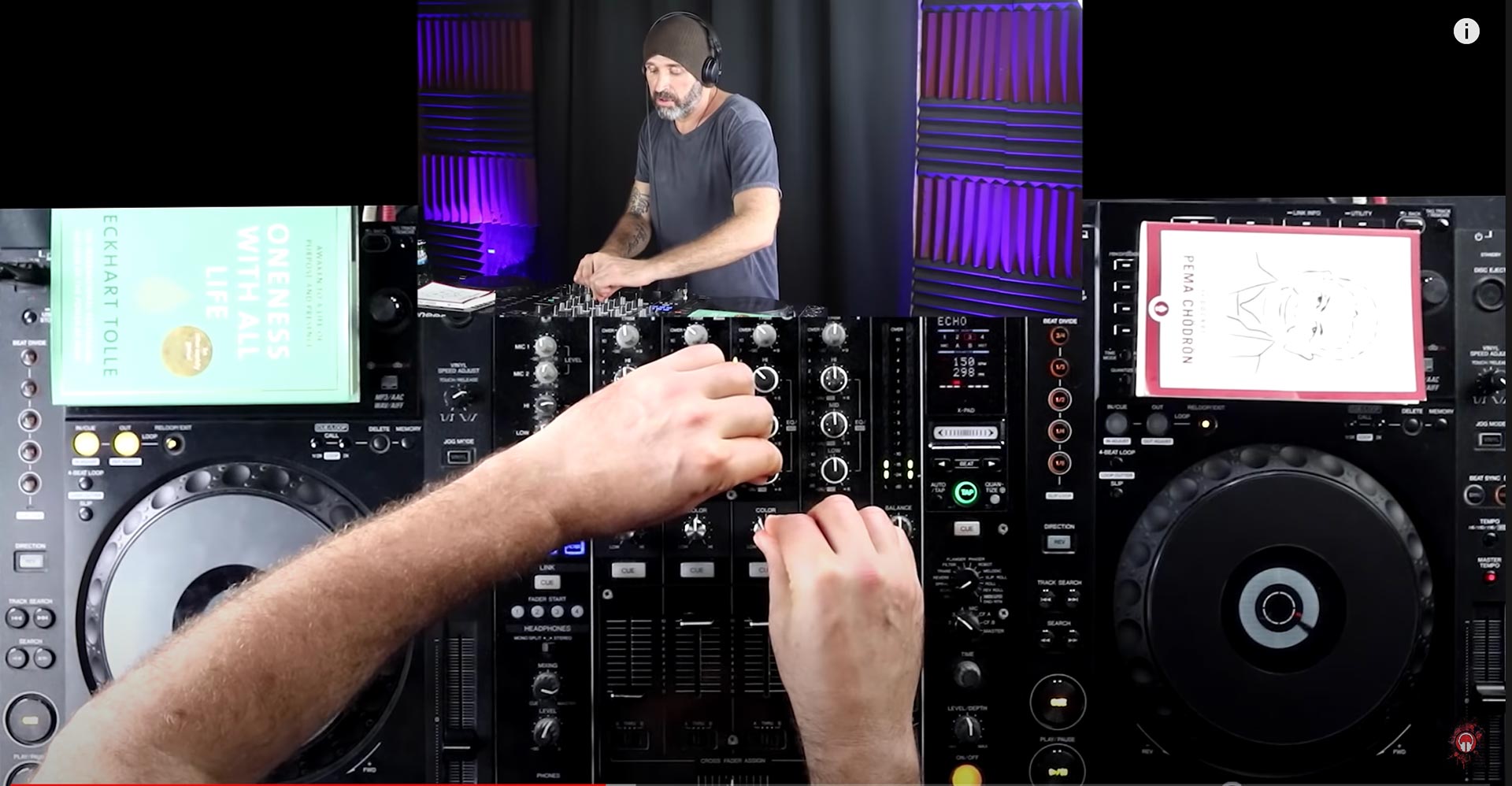 I teach all of this in detail in my courses, so if you like the way I explain things I guarantee, you'll find epic value in all of my courses, not to mention all the perks and opportunities that comes from being part of the club ready tribe.
Anyway for this set I grabbed 10 - 20 hard techno tracks off beatport, put them into a playlist and in truth I quickly put them into a rough order. Some personal advice quickly on creating a loose set. Firstly I pretty much ignored the BPMS, so I could have one track at 150 and the next at 140 which will make beat matching without visuals trickier and secondly yes I do consider keys but I personally find energy to be more important as for me when I play I do my best to take the listener on a journey and I like to flow between moods and feelings and if I can achieve that whilst also playing harmonically compatible tracks win win, but I am not a slave to mixing in key, instead i am more interested in creating a feeling for the set that ideally will translate well to a club environment, but again I do deep dives on set crafting and preparing to play live in my courses which I'll link in below.
Watch my hard techno set now!!